Make-A-Wish t-shirt sales raise thousands of dollars
Hang on for a minute...we're trying to find some more stories you might like.
Each fall, students and teachers throughout Clearfield Area School District look forward to purchasing the Make-A-Wish t-shirts. This year marks the 11th year of selling the t-shirts, and plenty of money was raised selling them. 
According to junior high history teacher Mr. Shimmel, this year's Make-A-Wish fundraiser has made over $4,000 in addition to the about $35,000 raised over the past 11 years. He said that each year has an average of about 1,000 shirts sold, and this year the fundraiser well exceeded that average, selling over 1,100 shirts. 
What is the purpose in selling the t-shirts? Mr. Shimmel answered, "There are a couple reasons for selling the Make-A-Wish t-shirts.  One is to encourage students to take part in an event that will boost 'Bison Pride' in our school district.  The other main reason is to raise money for the Make-A-Wish Foundation, which grants wishes to children with life-threatening diseases.  Another thing I would really like students to take away from this fundraiser is giving to a cause greater than one's self.  I believe strongly that everyone should strive to do that in their lifetime."
 Mr. Shimmel would also like to add, "The idea for this dual purpose event 11 years ago actually came from the middle school principal at the time, Fred Redden.  Mr. Redden was looking for a way to promote school spirit while also raising money for a cause.  He was looking for an organizer and also knew I would probably have a cause that I would love to support.  That cause was definitely Make-A-Wish.  My family had dealt with Make-A-Wish on a personal level for several years already.  In August of 2000 after just having turned 3 years old, my son Corey, who is now 21 years old and serving in the United States Army, was diagnosed with Acute Lymphocytic Leukemia (ALL).  Through aggressive chemotherapy treatment and excellent care at Children's Hospital in Pittsburgh, as well as many prayers, Corey was able to beat cancer and go onto have a fairly normal childhood.  Make-A-Wish was a big part of his recovery, as our family was able to benefit from the Wish that Corey was granted.  So we've always felt it was important to give back to a cause that is definitely greater than us!"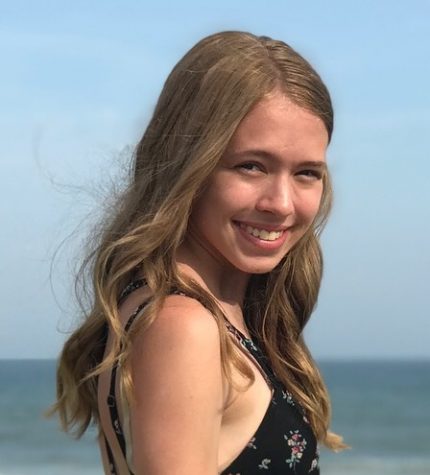 Taylor Trinidad, staff writer
My name is Taylor Trinidad and I am a junior here at CHS. I enjoy participating in the school's drama club productions and Front and Centre musical productions....