What to expect this school year? Mr. Struble explains
Hang on for a minute...we're trying to find some more stories you might like.
With a new school year, comes new changes. There are new faces, new courses, and new expectations, which Superintendent Struble shares.
Q: What can we expect in the 2018-19 school year?
Mr. Struble: "Probably our biggest changes would be the addition of Officer Marshall as our SRO, the change in the breakfast and lunch program to provide free breakfast and lunch for all of our students, and the change from yearlong courses in the Social Studies department to semester courses with a more detailed focus on specific eras and events."
Q: Who are the new people we can expect to see around the school?
Mr. Struble: "Officer Marshall as our SRO and the addition of Mrs. Scaife within our extended services program and Ms. Wilcox as a learning support teacher. Ms. Kuntz was here last year as a substitute to complete the year in art and is now here permanently."
Q: What might be different this year compared to the 2017-18 school year?
Mr. Struble: "The changes that the students will see the most are the changes in the cafeteria and some of the security changes."
Q: Are there any events we can look forward to this year?
Mr. Struble: "We currently don't have anything planned beyond the expected events, but we usually do find some things throughout the year to add if they are meaningful."
Q: What are you looking forward to most this school year?
Mr. Struble: "A safe school year for everyone."
Q: What are your top goals for the high school this year?
Mr. Struble: "To only have minor discipline and safety concerns, but beyond that would be for each student to find their passion and grow in what they love."
Q: What are some challenges/successes you see students facing?
Mr. Struble: "Time to do everything and be successful with what they do. We have great students who work hard, and they perform their best. I think a challenge a lot of our students have is knowing what they need to do to be successful, but at times making choices that impact that ability to succeed and that in turn hurts them in their futures."
Q: Is there anything else you would like to share with our readers?
Mr. Struble: "Have fun with being a student. Reach out to those around you and include them in what you do. While we have found so many ways to communicate with one another, the ability to communicate and interact with one another in the here and now without a device between us seems to be growing harder. Take time to talk and listen to one another in actual dialogue. There really is a whole world that exists beyond one's internet presence."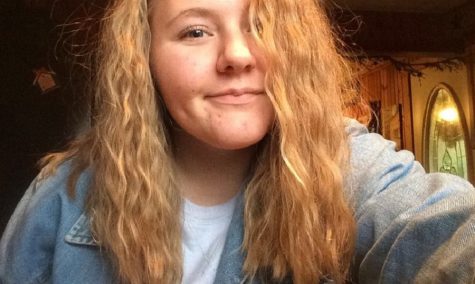 Mackenzie A. Matthews, Staff Writer
I am currently a senior at CAJSHS. My interests include reading, writing, doing theater technology for our school's drama productions, and playing Euphonium...