The Nun won't make you jump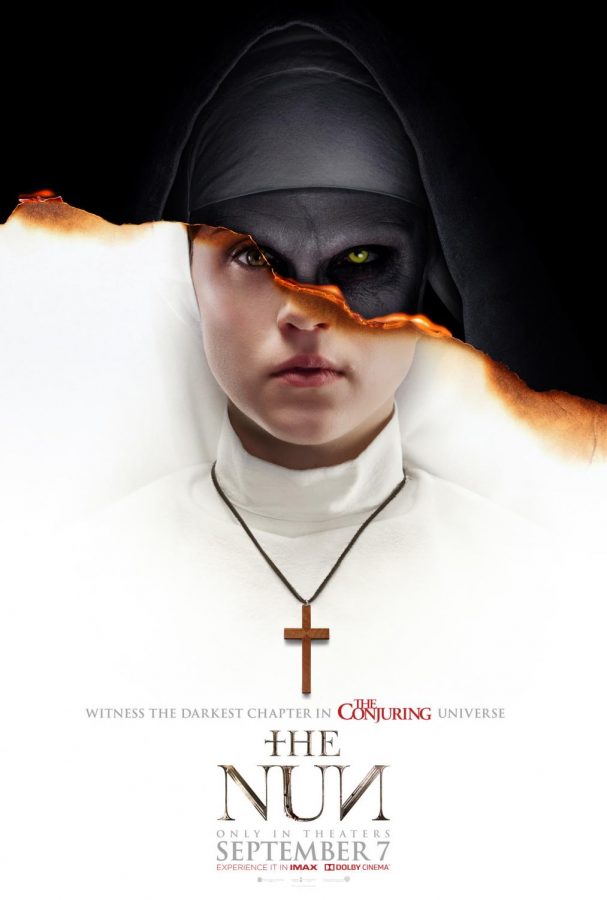 Hang on for a minute...we're trying to find some more stories you might like.
Directed by Corin Hardy and written by Gary Dauberman, The Nun is a supernatural horror film and the fifth installment of The Conjuring Universe that was released on September 6, 2018. The main actors are Taissa Farmiga, Bonnie, Aarons, Demian Bichir, Charlotte Hope, Jonathan Coyna, Mark Stager, and Jonas Bloquet.
The movie is set in Carta Monastery in Romania and follows a Novitiate and a priest when they are sent by the Vatican to investigate the suicide of a young nun at a cloistered abbey when she unexpectedly hung herself. Together they must uncover the order's unholy secrets and risk their lives when they confront a malevolent force in the form of a demonic nun.
This whole movie I believe is creepy, but it did not have that scariness factor that I look for when watching horror movies. It always depends on who is watching and what you consider terrifying, but personally I do not believe it was as good or as well thought out as the previous Conjuring films.
The reason I believe that this movie was not as scary as it could have been is because there were not many jump scares included and everything that happened throughout the storyline could be easily predicted, which does not make the movie much fun to watch.
I will say that I think it was a creative idea bringing nuns into the mix because there are not many horror movies based around them, but overall I think the movie was quite boring and I honestly would not recommend watching it if the goal is to be terrified.