Luke Mikesell amazes all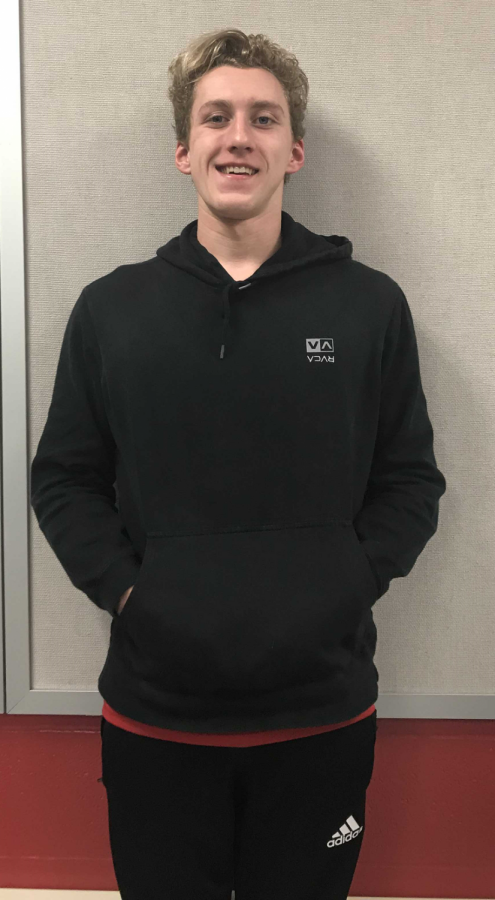 Hang on for a minute...we're trying to find some more stories you might like.
Luke Mikesell, a junior in the 2018-19 school year at the Clearfield Area Junior-Senior High School, participates in the very successful high school swim program.  Luke is an extremely outstanding and talented athlete and has a very bright future in the world of swimming.  
Through his years on the varsity swim team he has made it to States both his freshman and sophomore years and is certain to make it this year as well. In his freshman year he qualified for the 100 fly and the 500 free, placing 9th in the fly and 3rd in the free. During his sophomore year he qualified for the 200 and 500 free, placing 2nd in the 200 free and 1st in the 500 free.
In preparation for this year ,Luke says that he has been increasing his work intensity during practice and has improved his eating habits. Luke said that he has been swimming for 13 years and currently swims for 21 hours each week.  
Luke also mentioned that he is satisfied with his performance in swimming but is always looking to improve. In response to a question about his goals for the year, he stated, "I would like to improve my all-around swim times, but some specific goals would have to be a 4:19.99 in the 500 and a 1:37.99 in the 200."
When asked who inspires him to swim, Luke responded, "I have a lot of inspirations like Michael Phelps, Adam Peaty, or Caeleb Dressel." Luke also added, "Family and friends are a big help in my life of swimming."  
Luke plans to swim in college after high school to continue his outstanding swim career. He also mentioned that his favorite part of the sport is all of the memories he gets to make with his team and the other teams that they compete against.