Top 10 Super Bowl Commercials of all-time review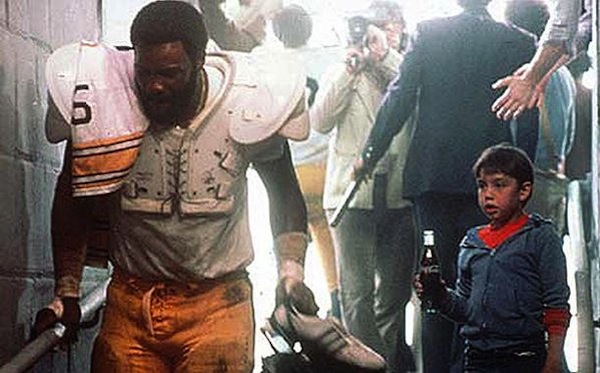 Hang on for a minute...we're trying to find some more stories you might like.
This list you are about to read is my personal Top 10 Super Bowl commercials of all-time. These are my favorite Super Bowl commercials; they are the funniest, the most serious, and the timeliest Super Bowl commercials of all-time.
Snickers: Betty White Commercial
Just watching Betty White playing football is funny enough and the late Abe Vigoda is playing as well and gets tackled and delivers a punchline that is the icing on top, but when Betty White is given a Snickers and turns into a man,  it cuts to a screen that says "You're not you when you're hungry." It is very funny and a classic Super Bowl Commercial.
Budweiser: WHASSUP Commercial
The Super Bowl that launched a pop culture catchphrase. Chances are that you have seen someone at least once in your life stick their tongue out, shake their head, and scream "WHASSUP". This aired in 2000 during what many call the greatest Super Bowl of all time, Super Bowl XXXIV. WHASSUP became a cultural phenomenon in the late '90s and the early 2000s.
Volkswagen: the Force Commercial
This Volkswagen commercial is just adorable, it shows a kid who loves the movie franchise Star Wars, dressed up in a Darth Vader costume trying to use The Force on household items, When his dad gets a new Volkswagen Jetta the kid in the Darth Vader costume tries to turn it on using The Force, and low and behold it turns on making the kid believe that The Force actually works, which is very funny and very adorable.
Apple Computer: Sledgehammer Commercial
This commercial was made by the great Ridley Scott, who is known for directing the movies Alien and Blade Runner, and in speaking of running there is a girl who is running with a sledgehammer the whole commercial and eventually throws it at a screen projector that has a grimacing man trying to take over the world. Then, it cuts to a screen that says, on January 24th Apple Computer will introduce Macintosh. And you'll see why 1984 won't be like "1984".
Radio Shack: The 80s Called Commercial
A very underrated commercial in my opinion, Radio Shack was raided by 80s icons Alf, Bubo, The California Raisins, Chucky, Cliff Clavin, Devo, Slim Goodbody, Hulk Hogan, Kid 'n Play, Frank "Ponch" Poncherello, Q*bert, Mary Lou Retton, Sgt. Slaughter, Slimer, Dee Snider, Teen Wolf, and Jason Voorhees while Working for the Weekend by Loverboy is playing in the background as this is going down. Just a phenomenal commercial, and a very nice homage to the 80s.
Budweiser: Frogs Commercial
Bud-Weis-Er is an iconic saying because of these frogs. When the frogs are in the swamp they stumble across a Budweiser brewery and they start saying Bud-Weis-Er until eventually saying Budweiser. In my opinion this is Budweiser's second greatest super bowl commercial ever.
McDonalds: The Showdown Commercial
Picture this: Michael Jordan vs. Larry Bird, two of the NBA's all-time greats, 1993 during a super bowl, playing horse over Michael Jordan's Big Mac, with absolutely insane trick shots including one on top of the basketball court roof. Sounds great already, doesn't it?
NFL 100 Commercial
In my opinion, this is my favorite Super Bowl Commercial and one of the best overall. But, overall it is not the most classic yet because it just came out a few weeks ago after Super Bowl LIII. It has the return of many current NFL stars and many former NFL stars, most of which are NFL Hall of Famers. It is just all around a phenomenal commercial.
Joe Greene Coca-Cola Commercial
This commercial is not just a great Super Bowl commercial, but an all-time commercial in general. It starts with Mean Joe Greene limping down the players' tunnel after a gruesome game and a kid appears and says "you want my Coke?" and Joe says "no" and the kid says "its, ok you can have it" and Joe says "ok" then the kid throws him the Coke and Mean Joe chugs it in one gulp. Then the kid starts to walk away and Mean Joe Greene takes his jersey off, and says "Hey kid, catch!" and throws the jersey to the kid, and the kid says "WOW thanks Mean Joe". This is probably the most memorable Super Bowl commercial.
Honorable Mentions:
E*TRADE Monkey
Pepsi Cindy Crawford
Monster.com When I Grow Up
Doritos Time Machine
Skittles Steven Tyler
Budweiser Clydesdale Horses 9/11 Tribute Commercial
Let me get this straight: it's not the best commercial, not the most remembered commercial, not the most classic commercial, not the most well-done commercial, but it came at a time when the United States of America was in absolute turmoil. Some 147 days after 9/11, Super Bowl XXXVI was played, and this commercial aired during it. It starts with the horses in the stable getting chained up to the carriage and walking to the Brooklyn Bridge, then they walk to the shore of New York City and see the Statue of Liberty and realize that the World Trade Center is no longer there as they bow their heads as a tribute for all the lives lost in the 9/11 attacks. This commercial still makes people cry to this day. Keep in mind this is the only time this commercial aired ever, and it is still remembered to this day. This is the greatest Super Bowl Commercial because it is the most memorable, powerful, and patriotic commercial ever.