Professional sports contracts are albatrosses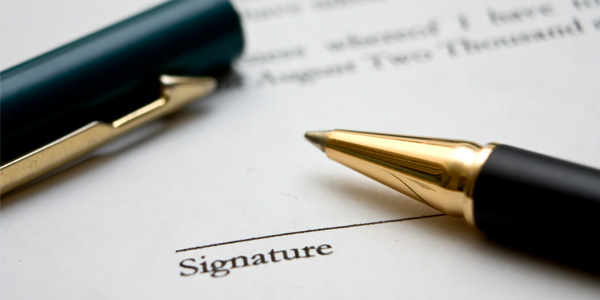 Sports contracts involve more money now than they first did.
Cy Young, who is the greatest MLB pitcher of all time, only made $75 in his first year for the now defunct Cleveland Spiders. George Mikan, who is one of the most legendary NBA players of all time, made $12,000 with the Chicago Gears of the defunct National Basketball League. Hap Day, the first captain of the Toronto Maple Leafs, made $5000 as his first NHL Season. Bronko Nagursk, an icon of the NFL, made $5000 in his first year.
Now, young rookies are making way more money. NBA Rookie Luka Doncic has a salary of $6,560,640 over the next two years. MLB Rookie Juan Soto is making $578,300 for the next year, but will get paid a lot of money once this year is over. NFL Rookie Saquon Barkley is making $7,750,000 per year for the next 3 years. NHL Rookie Rasmus Dahlin is making $1,260,000 over the next 3 years.
The top earnings of each player in each sport in 2019 is absolutely insane. NBA MVP Stephen Curry is making $34 million this year alone. NHL star John Tavares is making $15.9 million this year. NFL Star Aaron Rodgers is making an absurd $76 million this year. MLB MVP Mike Trout is making $39 million a year.
There have been some horrible contracts given out that have effected teams in a lot of ways. The most notorious team for bad contracts is the New York Islanders from the NHL. Alexei Yashin was an NHL star with the Ottawa Senators, but became a notorious team cancer when they traded him to New York for most likely future Hall of Famer Zdeno Chara, Bill Muckalt, and a draft pick who became future Ottawa Senators Captain Jason Spezza,. The Islanders GM Mike Milbury, who is arguably the worst GM of all time in all the major sports, instantly signed Alexei to a $87.5 million, 10 year contract. Alexei only played for 5 of those seasons where he was productive, was bought out in 2007, and they had to pay the rest of his money to him over the next 8 years.
Another notorious contract for the Islanders was the case of Rick DiPietro, who was a good goalie for the Islanders for six years when he signed a 15-year, $67.5 million dollar contract, then he played seven more years where he barely played because of horrible knee problems and retired in 2013 when his contract was bought out on a compliance, which means you get paid two-thirds of the money from the rest of your contract instantly and the rest gradually over the next few years.
The New Jersey Devils of the NHL also had a horrible contract when they signed star left winger Ilya Kovalchuk to a 15-year, $100 million dollar contract. Kovalchuk retired from the NHL three years later to go play in Russia for his hometown team. Kovalchuk returned to the NHL for the 2018-2019 season for the Los Angeles Kings. His return to New Jersey was filled with "boos" because Kovalchuk left the team, forcing them to rebuild in a bad financial state.
Bad contracts aren't always about money. Another horrible contract was the Vancouver Canucks signing of NHL Hall of Famer Mark Messier for 3 years, $20 million, in 1997, Messier was not liked in Vancouver before being signed by them because he beat them in the 1994 Stanley Cup Finals. Messier had a lot of wishes when he signed with Vancouver, he wanted to wear #11, which was unofficially retired for former Canuck Wayne Maki, who passed away from brain cancer.
Also, fans were furious because Canucks Legend Trevor Linden offered Mark Messier the Captaincy, and he happily obliged by taking the Captaincy away from Linden. Also, the Canucks traded away the main pieces of their cup run in 1994: Trevor Linden was traded to the New York Islanders, for all-stars Todd Bertuzzi and Bryan McCabe; Pavel Bure was traded for Ed Jovanovski, Dave Gagner, and two other players and a third round draft pick; and Alexander Mogilny was traded for Brendan Morrison and Denis Pederson. Mark Messier was very unproductive for the Canucks, made fans mad, broke up a possible Stanley Cup Championship Team, and got the GM Pat Quinn and Head Coach Tom Renney fired because of his poor play at the beginning of his first season in Vancouver.
The MLB has some albatross contracts nowadays with the Philadelphia Phillies signing of MVP Bryce Harper for 13 years, $300 million, and Mike Trout resigning with the Los Angeles Angels for 12 years, $428 million.
An iconic team for not bad but downright stupid contracts is my favorite team the Pittsburgh Pirates. Let's start with Raul Mondesi. Raul Mondesi was an excellent outfielder in the MLB for a few teams over his career; he signed with the Pirates for one year $1.15 million. Mondesi was a quality player for the Pirates, but then Mondesi took a week of absence from the team citing "Family Situations," because former Major League infielder Mario Guerrero supposedly wanted Mondesi to pay him for helping him become an MLB player. Mondesi did not return on the return date so was released by Pirates GM Dave Littlefield.
Less than two weeks later, the Anaheim Angels signed Mondesi and Mondesi said "I wanted to play with a contender". Speaking of Dave Littlefield, he was a horrible GM basically turning the Pirates into the MLB's retirement home, signing Jeromy Burnitz, Jeff Reboulet, Chris Stynes, Rick White, Roberto Hernandez, Joe Randa, Yasumi Kuwata, and John Wasdin all into their mid to late 30s, and none of them were productive at all.
This trend continued when Neal Huntingdon was brought in for the first few years with Raul Chavez, Chris Gomez, Doug Mientkiewicz, Ramon Vazquez, Brendan Donnelly, Jack Taschner, Hisanori Takahashi, Rod Barajas, Doug Slaten, Jose Contreras, Kyle Farnsworth, Brandon Inge, John Buck, and Jonathan Sanchez.
But the worst Pittsburgh Pirates contract of all-time was the case of Derek Bell.  Bell signed for two years, $10 million. Bell hit for .173 batting average the previous season with Pittsburgh, and they told him that he would have competition for the starting job, so Bell stated, "If it is a competition, then I'm going into Operation Shutdown." He added: "Tell them exactly what I said, I haven't competed for a job since 1991." Bell never played in the Major League again.
But arguably the worst contract in all of the professional sports is Bobby Bonilla. In 2000, the Mets no longer wanted Bobby Bonilla, so his agent and the Mets agreed to pay, $5.9 million  gradually over 25 years from 2011-2035, but with growing interest, Bonilla now makes over a $1 million every year until 2035.
The NBA has had some horrible contracts in its history. Chandler Parsons was a very productive small forward for the Houston Rockets and the Dallas Mavericks, then he was signed by the Memphis Grizzlies for four years, $94 million, lost all productivity and was injured most of the time before mutually agreeing to part ways in January 2019.
Overall, the teams with the worst contracts ever are New York teams, including the New York Knicks. One contract was so bad that it ruined GM and NBA Hall of Famer Isiah Thomas's reputation forever. Jerome James was a Starting Center who barely put up points and rebounds, but did have a good average for blocks for the now defunct Seattle Supersonics. He signed a five years $30 million contract and barely ever played a game for the New York Knicks.
The NFL has some horrible contracts also, especially the Houston Texans. The Texans paid star running back Ahman Green four years, $23 million, to be its star running back. It did not pan out because Ahman was now old to be a star running back and lost all productivity when he signed with the Texans.
Another horrible contract was the signing of Brock Osweiler, who signed a 4 years, $72 million contract with the Texans. He was expected to be as productive as he was with the Denver Broncos as a backup quarterback the previous year. He played one year,  was traded to the Cleveland Browns, was released, and now is a free agent after spending last year as a backup for the Miami Dolphins.
The Washington Redskins are another team with bad contracts, such as Jeremiah Trotter, who was very good with the Philadelphia Eagles and was signed for 7 years, $36 million while he was still very productive. The Redskins decided to release him after two years.
All together I think pro contracts are absolutely absurd because the players who are good can turn out very bad and leave the team with way less money and potentially no financial stability.
EDITOR'S NOTE: Sources for this story included: Encyclopedia.com, Baseball-Reference.com, Hockey-Reference.com, Basketball-Reference.com, Football-Reference.com, nytimes.com, thehockeywriters.com, biography.yourdictionary.com, Wikipedia.com, playerswiki.com, usatoday.com, cbssports.com, thestar.com, dailyhive.com, espn.com, 12up.com