The start of a new wrestling season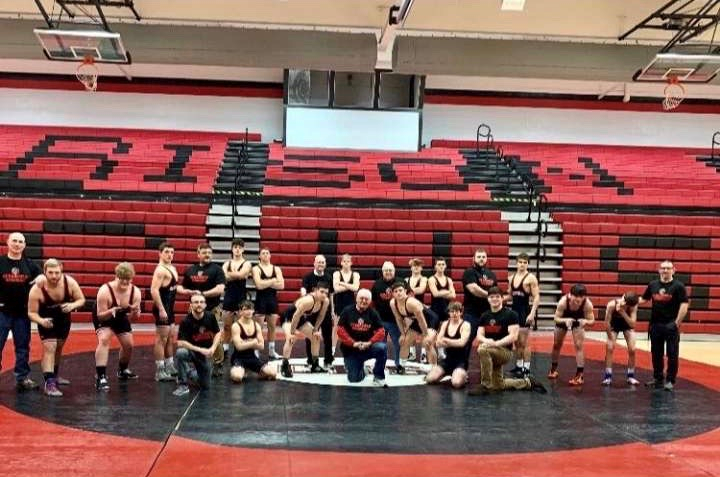 The first practice of the 2019-2020 wrestling season was held on November 18. A total of 22 wrestlers attended. A couple wrestlers have been interviewed about their thoughts on the upcoming season and how they felt about it, as well as Assistant Coach, Mr. Sipes.
Brett Zattoni, who is a senior this year, was asked what he thought the outcome of this season would turn out like. He claimed that he could see the team doing really well, and he is confident that they will be ready to take on anyone. He also mentions that not many people were lost from last year.
After asking Nick Domico, who has been wrestling for almost his entire life, what his thoughts and feelings were about this upcoming season, he replied: "We lost a couple outstanding wrestlers, but overall, we had a young team last year and you could tell that at times. This year we have a team that can most definitely win the district and possibly even take our team, consisting of only two seniors, to the state championships."
Mr. Sipes, who has been Assistant Coach for 7 years, was asked what his expectations are for this upcoming season. He responded: "I think this season is going to be a good learning experience for everyone. We have a couple underclassmen that are going to be asked to step into a key role as a starter or at the very least see some key experience as a backup throughout the season. Overall, we still have a young team, but we have a lot of talent and a lot of hardworking athletes who all put high expectations on themselves. Some of last year's underclassmen filled roles that were needed by the team and gained a lot of confidence from last year and you can tell that they feel more comfortable with their abilities and have very high expectations for themselves this year. I believe that this translates into the entire team striving to be better."
Many people are excited about this upcoming wrestling season, and they predict big things will happen for the wrestlers on the team this year. The wrestlers themselves also seem excited and confident that they will do well too. The first wrestling match will be away in Williamsport on Dec. 6. Here is the link to the schedule https://clearfield-area.bigteams.com/main/teamschedule/id/3636362/seasonid/4410904
About the Writer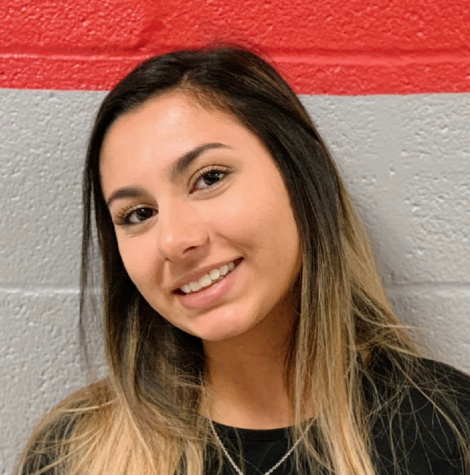 Lexi Humenay, Staff Writer
Hi my name is Lexi, and I am a Junior at Clearfield Area Junior-Senior High School. I am a varsity cheerleader and I am also involved in Helping Hands/Key...