Enjoy these delicious Cream Cheese Wreath Cookies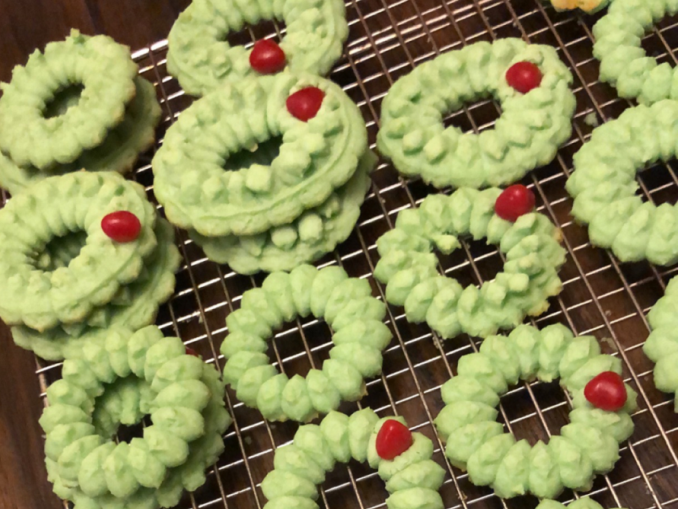 My Grandmother's traditional cream cheese wreath cookies have been around for many years. These delicious cookies made for the holidays are enjoyed by my entire family and now they can be enjoyed by yours.
Ingredients:
• 1 cup of butter (room temperature)
• 1 3 oz. package of cream cheese (room temperature)
• 1/2 cup of sugar
• 1 teaspoon of vanilla
• 2 cups of flour
• 1/8 teaspoon of green food coloring
Instructions:
• Preheat oven to 375 degrees.
• Cream the cheese in the mixer, then add sugar, then add butter.
• Add vanilla and food coloring.
• Gradually blend in flour.
• Fill cookie press; use 1/2" star-mold. Squeeze and rotate the press at the same time. For wreaths on ungreased cookie sheet, gently push ends together.
• Bake for about 8 minutes until first tinge of brown on an edge.
• Place red hot candies on the top of each wreath.
About the Writer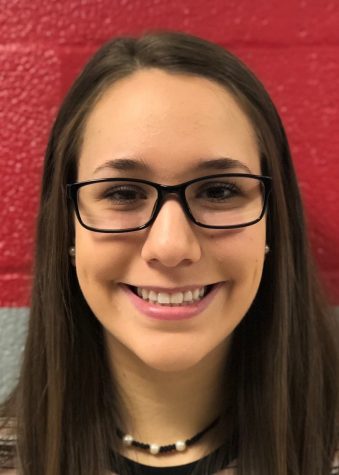 Jac Ammerman, Staff Writer
Hi, my name is Jac and I am junior at Clearfield Area Junior Senior High School. I am a member of the Spanish Honor Society and I hope to become a member...