Student in the Spotlight: Elise Dufour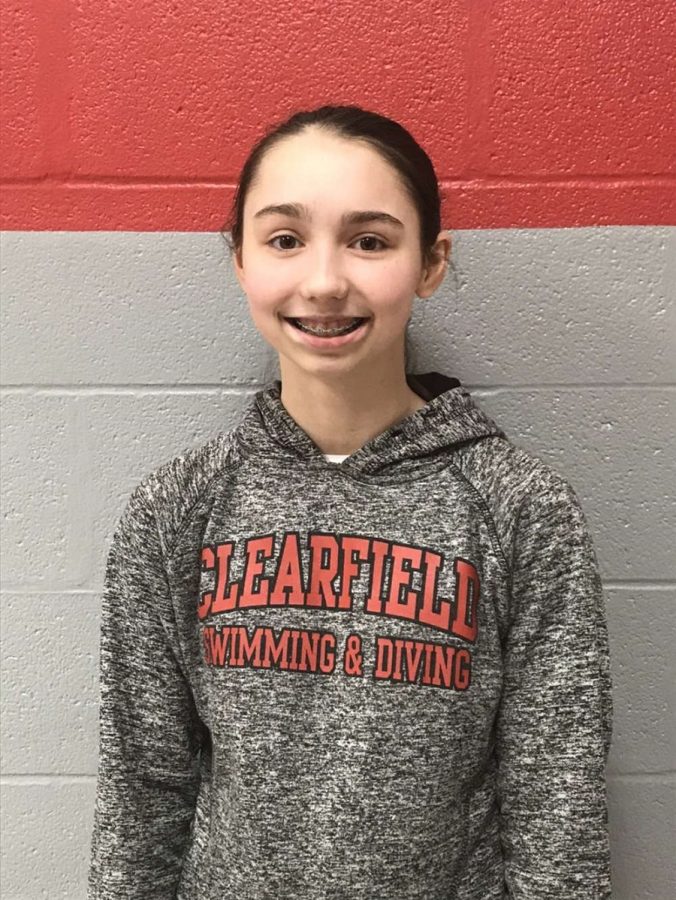 This month's student in the spotlight is Elise Dufour, a senior at Clearfield Area Junior-Senior High School. She is known for her participation in many activities such as Choir, Band, Orchestra, Show Choir, as well as Drama Club and Swimming. When asked what she wants readers to know about her, she responded;
"My name is Elise DuFour! Music has been apart of my life for a very long time and I hope it will continue to be a big part of my life. I love making music and have been involved in school activities for a very long time. I have even had the pleasure in participating in five District festivals; three district orchestra and two district choir festivals. This past district choir festival I even qualified for region choir although I will not be attending due to district swimming."
If that wasn't enough to impress, Elise has also recently earned the lead role of Aida for the Drama Club's upcoming musical with the same name. With these accomplishments, Elise Dufour was interviewed to shine a little more light on these topics as well as discuss her life at the Clearfield Junior Senior High School.
What are your plans in life?
Elise: "After high school, I plan to attend Penn State University DuBois campus majoring in Pre-Medicine. I intend to become a radiologist."
What is your history with the Drama Club?
Elise: "I have been apart of the Drama Club all four years of high school and have participated in two Front and Center summer shows making this my tenth production. I have participated in A Christmas Story, Beauty and the Beast, The Wizard of Oz, A Christmas Carol, The Addams Family, Newsies, Peter and the Starcatcher, Tarzan, Alice and Wonderland, and now Aida."
What is the Drama Club for you?
Elise: "Drama Club to me is a way to express an art form. Being able to portray different emotions and stories on stage is truly a magical experience."
Why did you decide to join Aida?
Elise: "I decided to join Aida because I have done theater for the past four years and this is my last opportunity to participate in a school musical during my high school career."
What is it like being in a lead role?
Elise: "It is unreal to be the lead in Aida. I am beyond excited. Believe it or not, the first ever production I auditioned for I got casted as stage crew/a bumpus hound. I still cannot believe I have made it this far and am very excited to be portraying Aida's story."
Is there anything you'll miss about school?
Elise: "I will miss the experiences and opportunities that I have been grateful to experience during my high school career. I have loved every single show I have been a part of and am very grateful to have a lead role in my last musical in high school."
Do you have any advice for the readers?
Elise: "My advice is going to seem very cliché, but I highly encourage everyone to try out for something new. Be it a musical, sport, or club, I encourage everyone to try everything they possibly can before it's too late."
Is there anything else you would like our reader to know?
Elise: "Please come see Aida May 7-9! The cast is very talented and the show will be very enjoyable!"
About the Contributor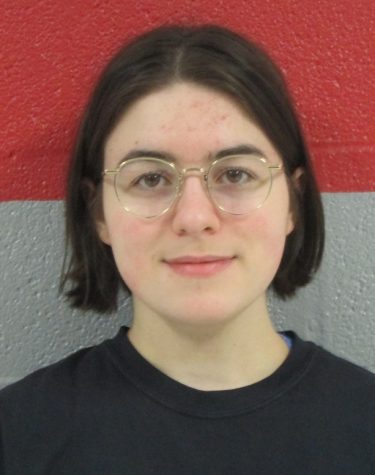 Taylor Humenay, Staff Writer
Salutations, I'm Taylor Humenay. As of writing this I am a Junior and commonly known for my work in the CHS Drama Club as well as a few CAST shows. I enjoy...