Four students attend PFEW, plans under way for this summer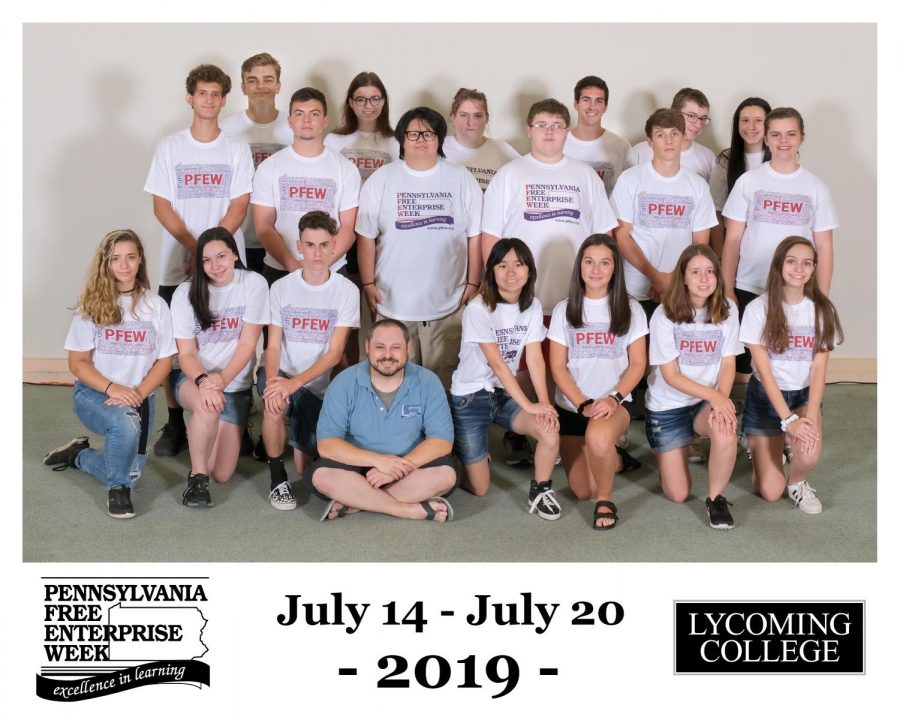 Pennsylvania Free Enterprise Week (PFEW) is a one-of-a-kind summer program that offers in-coming high school juniors and seniors a unique and challenging opportunity to see what it is like to run their own business (https://www.pfew.org/index.php).
This year, PFEW is holding more camps for those who have not gotten a chance to attend. They have multiple different weeks to attend and this year the dates are: week 1, July 5-July 11 at Lycoming College; week 2, July 12-July 18 at Lycoming College; week 3, July 26-August 1 at Lycoming College; and week 4, August 2-August 8 at Lycoming College or Pennsylvania College of Technology (PCT). For more information go to https://www.pfew.org/index.php.
PFEW is an amazing opportunity to not only learn about the business world and how it works but to also meet many new people and future friends who have the same interests that you do. Many students go PFEW to learn more about what goes on in a business but, they always come back with new friends. It is a great mixture of having fun and meeting people, along with actually learning about the business life and how it works.
Last summer, four students from our high school attended PFEW: Kendyhl Luzier, Morgan Cheek, Ally Hamm, and me, Rachel Owens. We all roomed together in the dorms they supplied. We went through our day together as much as we could, but we were split up for a majority of the day as we worked in different groups. They purposely separated us to into different groups to give us the opportunity to meet new friends and branch out of our comfort zones.
An average day at PFEW started at 5:30 in the morning. We woke up, got dressed, and looked at our schedule for the day. Our schedule always told us where we needed to be and when, so we wouldn't be lost or late anywhere. Throughout the day, we would have group or company meetings, that's what they called our groups, then we would have assemblies in the main auditorium. Next we would have lunch in the cafeteria, then depending on the day we would have a few more company meetings and assemblies, then we would get free time normally from 4 or 5 p.m. and on and we had to be back in our dorms by 11 and lights out by 11:30.
When you arrive at PFEW, they separate you into groups or companies and give each company a task. There were four companies that belonged to one letter of the alphabet up to the letter H. I was in company D which was the hair products. Each letter group had the task to create and advertise an invention that fits that category your given. There were multiple categories from, power tools to hair products to lawn equipment. Everyone spends the entire week working together one the statistics and design o your product. Half of your team will work on the business part dealing with the more mathematical side of things, while the other deals with the creative outlet. At the end of the week your company puts together a big presentation advertising their product with a one-minute commercial included along
In addition to being put in groups to finish this project, they also brought an several motivational speakers. On our schedule that they gave us, every time it said that there was an assembly, it was most likely a motivational speaker coming in. All of the speakers were very inspirational and talked about many different life experiences to help inspire the students in many ways. There was someone there to inspire everyone. There was a wide variety of what the speakers spoke about and they caught the attention of many students.
I, personally, have learned how to not judge people by what they look like and to give everyone a chance for what they want. There were many different students who surprised me in their may skill sets. I also learned how easy it truly is to make new friends and how to not be scared around new people. I was very frightened at first because I was being separated from my friends but, in the end, it was better for me to branch out without the help of my friends.
I highly recommend pushing yourself out of your comfort zone and do things you never thought you would do. This can change you in many ways and help you understand what you really like to do. It's a great experience to branch out.
About the Writer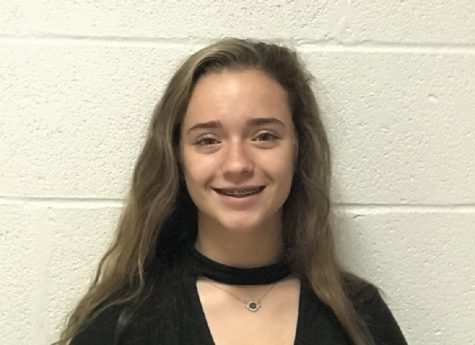 Rachel Owens, Staff Writer
Hello, I am a junior at Clearfield Area Junior-Senior High School. My school and out of school activities include, volleyball, dance, band, and work. I...