Senior writes play to be staged this fall
Our very own senior Taylor Humenay has written her own play called "The Sickness and The Show". This play will be the first theatre production to be written by a student and performed at the Clearfield Area Junior-Senior High School. I reached out to both Mr. Switala and Taylor herself to hear their input on what they are looking forward to the most in regard to Taylor's play and any productions put on thereafter.
When asked about the plans for the upcoming theatre productions and how they will be different from year's prior, Mr. Switala, director, said: "Currently, we are working on a fall play that will be rehearsed then videoed and edited. We will then hold a premiere showing for our cast members, then release to the public later. There will be no in-person productions at this time. We are hopeful that we will eventually be able to return to performing live again in the near future." He explained that they will for certain be putting on their play production this fall but that the spring musical is still very much up in the air at this point in time.
Regardless of any obstacles put in place as a result of COVID-19, Mr. Switala shared that there are still things that those involved in the theatre productions are looking forward to. "Our very own Taylor Humenay has written an original script for our performance. This is the first time I am aware that a theatre production has been created by a student. Giving her and our students this unbelievable opportunity will be a great experience for everyone."
Mr. Switala then mentioned that since Taylor has created everything about the show that she will have a part in the discussions about casting. The first rehearsals for the play were held on Nov. 9 and 10 and auditions will be held shortly thereafter for those interested.
I then reached out to Taylor Humenay to learn a little more about her time in the theatre and how she got to where she is today. "It was during elementary school that I more willingly joined theatre-based activities such as Reader's Theater or doing small plays for the younger kids in other classes that really began to spark my interest for the artform, making me want to attend the Drama Club in the high school once I was old enough." Taylor added that she took Theatre Arts 1 and 2 her sophomore and junior year where she was able to write original pieces which further sparked her interest in the theatre.
When asked about how she decided she wanted to write her own play Taylor said: "Funnily enough, it wasn't really my decision at first. It was Mr. Switala's as he had the idea of doing a fall play that was written by a senior. It just so happened that I have worked a lot with Mr. Switala both as an actress and a student for his Theatre Arts classes so he knew what I was capable of and liked what I could offer. When he told me about it and gave me the choice, I almost had to accept. Who wouldn't? To be able to contribute so much to the school as well as the Drama Club in which I love so dearly, it was a great honor and I knew I had to do it."
Taylor said that once Mr. Switala had given her the general idea of what he wanted in the play, she got to work on it almost immediately and because she had a set deadline she worked on her script whenever she had the chance.
Taylor noted: "It was very interesting, I divided my work into the number of scenes there were in the play and went from there, doing five scenes one day, four the next, seven on a good day, etc. It took about four to five days to get the draft done due to the help of time management. I also got some help from my grandmother who helped me edit and add to the script as well as Mr. Switala who helped supervise the play's development."
Taylor also explained that, although this is not the first play she has ever written, her other plays pale in comparison to what she will be doing with this play. Her other plays were only put on for the other students in her class, while this play will be put on for the public, which is a great honor for her.
She stated that she is most excited to see something she worked so hard on come to life in such a great way. She added: "I am also excited to take on a more director role with Mr. Switala and Mr. Duttry, working behind the scenes and with the actors instead of just performing it. It's a very new experience for me and I get ecstatic at the mere thought of it all. I live for this type of stuff!"
Lastly, Taylor explained "The Sickness and The Show" is a vignette-like story based on individuals trying their best to live their lives through the pandemic as they face many challenges such as depression, questions about their own future, nostalgia of what it was like before all this, and a few others. It has a mixture of comedy and tragedy, with the main theme being hope.
Overall, this play sounds like it was specifically made with the idea of it being something that everyone would appreciate watching during these hard times. If you are interested in being a part of this play or any performances put on later this year, you can reach Mr. Switala in the music department in room 150.
About the Writer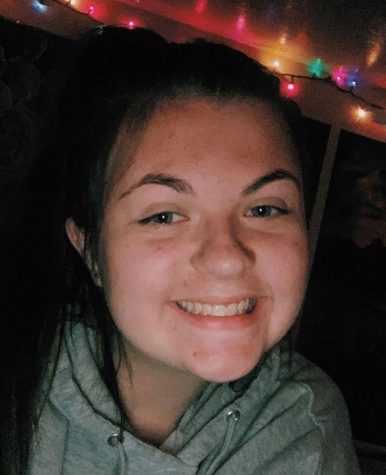 Kendyhl Luzier, Staff Writer
Hello, my name is Kendyhl Luzier and I am a senior. I am a part of the girls tennis team and enjoy baking, photography and watching movies in my free time.