Mr. Pallo Offers Insight To Both Teaching and Life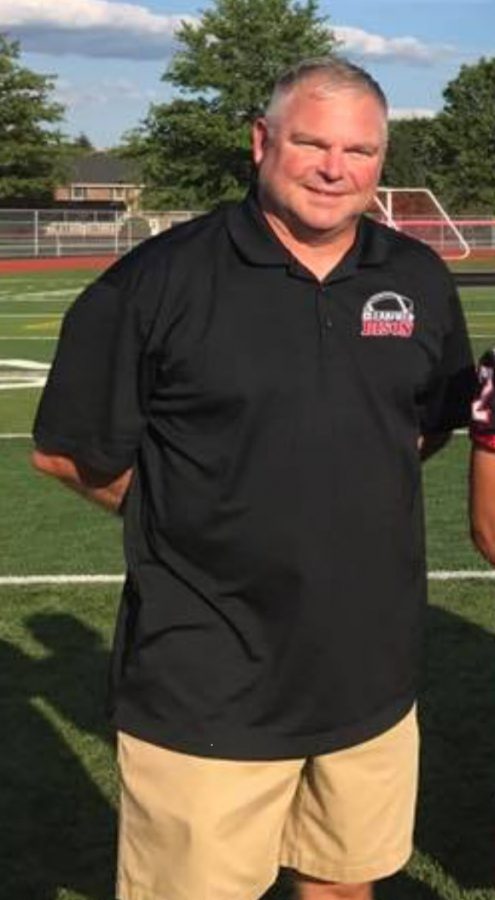 The CAJSHS teachers truly love their job and the opportunity they have to teach generations of students, and there are some who go above and beyond. One such teacher is Mr. Pallo in the Social Studies Department of the high school.
When asked about what the most rewarding aspect of teaching is to him, Mr. Pallo simply stated, "Teaching is like living in Neverland; in your mind, heart and soul, you never have to grow-up or get old.  The most rewarding thing about being a teacher to me is the good, the bad, and the ugly of everyday life. We live it."
Mr. Pallo teaches a multitude of classes such as 8th grade American History, Civics, U.S. and PA History, and American Popular Culture. He has taught just about every class he can in the Social Studies Department.
Mr. Pallo is a CAJSHS alumnus. He graduated in 1986 and  then attended Clarion University and received a Bachelor of Science degree in Secondary Education, Social Studies. His career goes back to the 1990s when he began substitute teaching.
When asked what made him want to become a teacher, he had a few responses. Mr. Pallo states: "2 words – SNOW DAYS.  No, actually 3… June, July and August. Well if that answer isn't good enough, let's try this one: how about a coin flip, heads = Teacher, tails = Chiropractor.  Yeah, it was heads.  Really, it was my Dad who tried to talk me out of being a teacher, BUT it was also my Dad who ultimately helped make up my mind to get into education.  You see, my Father was a teacher/guidance counselor over at Moshannon Valley Jr/Sr High and, well, it worked for him and the Pallo Family, so I thought I might as well give it the old college try, too."
As much as he loves teaching, Mr. Pallo finds enjoyment in many outside hobbies. For instance, Mr. Pallo states:"Some of my favs are enjoying what our Commonwealth has to offer with our natural resources, such as: going to camp, hunting/fishing, canoeing/kayaking, loafing and Jeepin'." You also may have heard him on the radio broadcasting "Battlin" Bison football, basketball, and baseball games.  Along with his hobbies, Mr. Pallo has also been in charge of a few clubs, including the Hacky Sack Club a few years ago and currently the POP Club (Promote Bison Pride).
Not only does Mr. Pallo teach lessons about Social Studies but he also teaches lessons about life. When asked about any advice he may have for students, he stated, "Mind your manners, listen to your elders, eat your oatmeal, and say your prayers.  Also, it is probably not a bad idea to find something you like to do that you're half-way good at, and that you won't mind doing for 20-30 years."
For all the challenges faced with teaching, Mr. Pallo faces them with optimism. On the challenges of teaching he had this to say, "I believe the biggest challenge in teaching is relevance.  I feel bad for kids today in our society. They live in a coddling, hand-fed and instant 'right now' world which is stressing them out.  I don't know what the answer is, but the world's going to keep on keeping on – good or bad.  So, sure, I feel teaching is challenging and I think teaching is more of a vocation.  For some, a calling."
Mr. Pallo doesn't want praise, he just wants people to know that he's just like them. For instance Mr. Pallo states, "I'm not a whole lot different from most people in our community. We love our State. We love our Town, and we love our School. GO BISONS! And yeah that's old school; but it's BISONS with an 'S'."
Mr. Pallo is one of the best teachers we have here at CAJSHS. He puts his students first and provides the information in each class in a fun manner that makes students excited to attend his classes. When asked for any last words for his students he stated, "Live the life you love, love the life you live."
About the Writer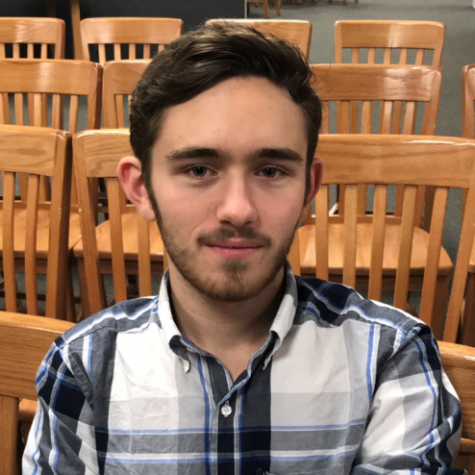 Ryan Forcey, Writer
I am currently a junior at CAJSHS. Most of my interests include movies and running, as well as sports. Currently I am employed at the Clearfield Dairy...