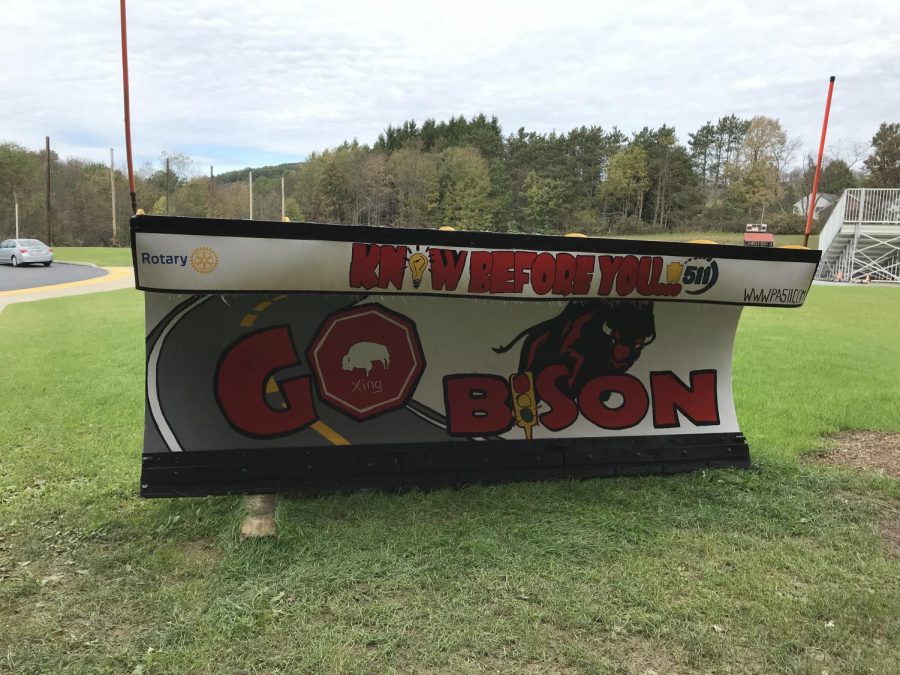 Mrs. Adams
Clearfield Area Junior -Senior High School art students recently painted a plow for the PennDOT Paint the Plow contest. The students involved include Mrs. Adams' Basic Art classes and any student who decided to volunteer. Overall, there were nearly 70 students who helped design and paint the plow.
The Paint the Plow contest has a different theme every year and this year's plow theme is "Know Before You Go". The theme, based off the website PennDOT has,  allows you to see the conditions of the roads before you go.
The contest is judged by PennDOT and the public on Facebook. PennDOT has its own way of judging and they choose their own winner across the state but on Facebook the public can choose their "Fan Favorite". The "Fan Favorite" is decided by the amount of likes the plow gets on Facebook. Not only can you see Clearfield's plow on Facebook, but you could also see it outside of the Maintenace Office in Hyde for about a week until they need to use it.
Voting is now open. Visit the PennDOT Facebook site and "like" the Clearfield Area Junior-Senior High School plow!