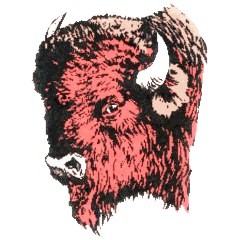 gantdaily.com
The Clearfield Area Junior-Senior High School Football team has completed the first half of the regular season. Seeds of success have been planted as they sit at a 5-1 record heading into the rest of the schedule. The bison have high aspirations as they are aiming for the second straight year with a deep playoff run. The first 6 games have been nothing short of thrilling, from last second victories to landslide blowouts, the season has been quite entertaining up to this point.
Results:
Week 1- Clearfield 31, Dubois 20
Week 2- Clearfield 56, Penns Valley 49
Week 3- Clearfield 24, Central 21
Week 4- Clearfield 28, Huntingdon 16
Week 5- Clearfield 42, Central Mountain 20
Week 6- Bellefonte 28, Clearfield 19
You can find the Bison football schedule here.