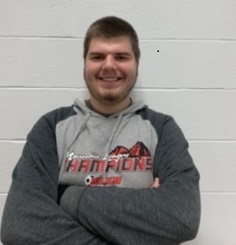 Josh Baughman, a sophomore at the Clearfield Area Junior-Senior High School, was the first male to win the Chocolate Cake contest at the Pennsylvania Farm Show held in Harrisburg this past January. He is also the youngest to ever win the contest, which included 76 entries this year.
When asked what inspired him to enter the contest, Josh explained: "My mother and grandmother always had me in the kitchen when I was young." Although he spent a lot of time in the kitchen with his mother and grandmother, the chocolate cake was a recipe he taught himself.
The contest wasn't a dream for Josh, he said he just entered his cake for fun, not expecting to win. When he found out he won, he was so surprised that he said he: "Sprinted up to the stage smiling the whole way."
You can find the cake recipe here.