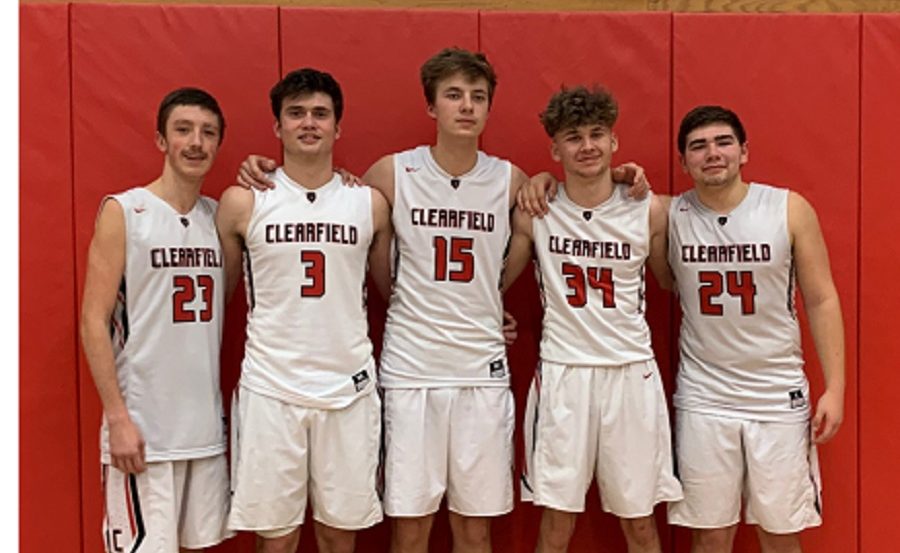 The boys' basketball senior night was held on Thursday, Feb. 13, at 7:30 p.m. The seniors on the team are Andrew Lopez, Cade Walker, Kandyn Hudson, Harrison Peacock, and Jeremy O'Dell. Andrew, Kandyn, and Jeremy are guards, and Cade and Harrison are forwards.
Their coach, Nate Glunt, who has been coaching for six years, says they all have provided excellent leadership over the years. He says they also do a great job working hard and focusing during practice, which has led them to have both individual and team success.
Coach Glunt said, "My favorite part of coaching is getting to spend time with the players and building relationships with them on and off the court." He says it will be a challenge to replace the seniors leadership and production on the court next year. However, there is a good group of players that are returning, and they will have many opportunities to step into those roles that the seniors had this season.
Coach Glunt says all the seniors are individuals with high character and they are all going to have success in whatever they choose to do when they graduate. The team is also very thankful for all the support that the students and community have provided to them this season.