Cast Announced for Musical, The Addams Family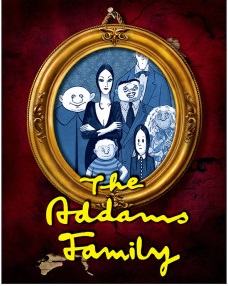 The cast has just been announced for this year's high school spring musical,  The Addams Family. Auditions were held on December 13, 15, and 18 with callbacks on December 21.  Show dates are April 12-14, 2018. Adult tickets will be $8.00 and student tickets will be $6.00.
Mr. Switala, director, said he chose this musical because he believes "it will be something different and fun."  In addition, it will also allow the drama program to grow and include even more students.
The following cast was announced Dec. 22:
Gomez Addams, Aaron Aycock; Morticia Addams, Madison Soult; Uncle Fester, Jace Kephart; Grandma, Emmalee Marshall; Wednesday Addams, Joanna Switala; Pugsley Addams, Remington Shugarts; Lurch, Spencer Jefferies; Mal Beinke, Caleb McGee; Alice Beinke, Brittni Walker, Lucas Beinke, Ryan Lazauskas; Cousin It, Thad Butler.
Saloon Girl Ancestor, Lauren Butler; Conquistador Ancestor, Mason Yocum; Caveman Ancestor, Jonathon McGee; Soldier Ancestor, Austin McDaniel; Flight Attendant Ancestor, Katelynn Smith; Gambler Ancestor, Ethan Yarger; Courtesan Ancestor, Lily Rosinsky; Bride Ancestor, Megan McCain; Puritan Ancestor, Pratan Steiner; Indian Ancestor, Herschel Johnson; Flapper Girl Ancestor, Katrina Spencer; Convict Ancestor, Lennon Miller.
Ancestors: Kendra Bilotte, Elise Dufour, Shelby Flanagan, Mindy Fleming, Katelyne Fye, Allyson Gaines, Madyson Gillen, Shawniqua Hazel, Stacey Houchins, Taylor Humaney, Chelsea Ippolito, Brittany Keith, Jordan Mallon, Carrie McCracken, Phillip Peters, Lauren Sattesan, Brittany Shaw, Angel Swanson, Taylor Trinidad, Faith Wisor, Cruz Wright.
About the Contributor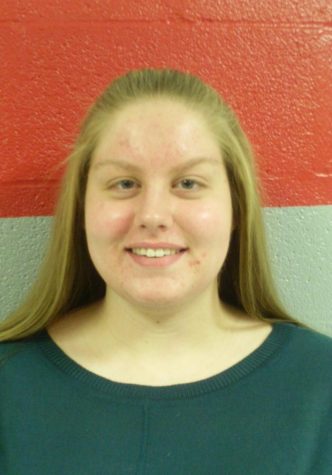 Brittni Walker, Staff Writer
I am a senior this year and am currently undecided on future plans. I've been in dance since I was four and I sing. I enjoy reading and writing in my spare...