Spread joy through Kindness for Kinsley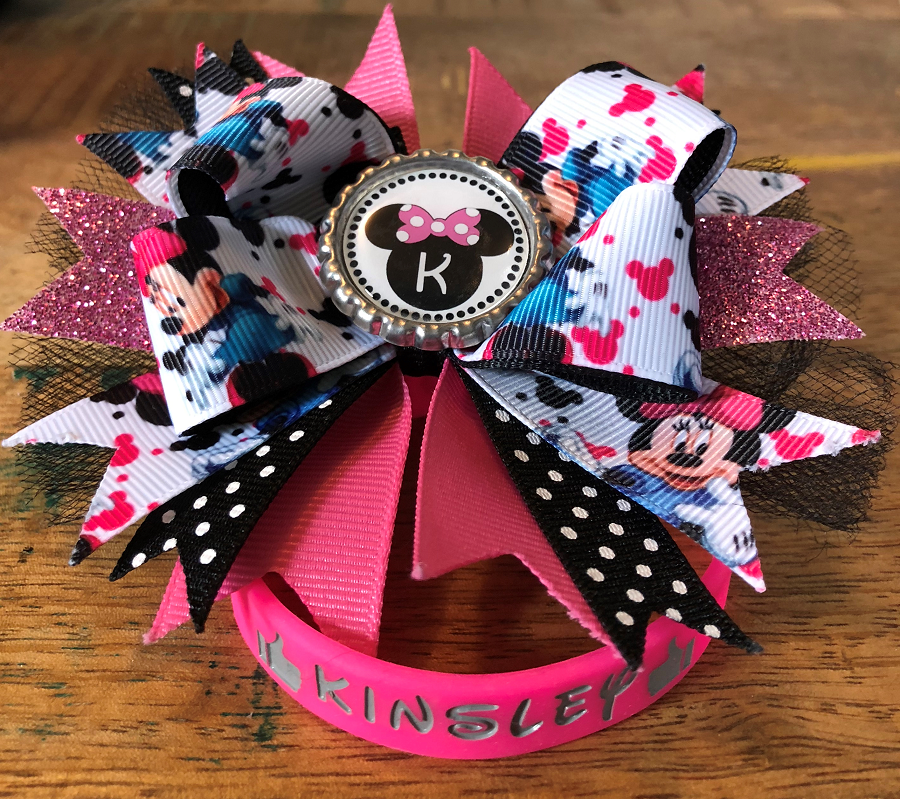 Who was Kinsley Kronenwetter? Kinsley was a sweet, kind, and happy baby. When she was only fourteen months old, she suddenly passed away.
She first touched the hearts of many when they began to follow her battle with a rare brain tumor. Kandy Kanes for Kinsley, which took place last December, was one of the ways awareness was raised for Kinsley.
She always radiated happiness, had a crinkle-nose smile, always gave a thumbs up, and loved Minnie Mouse. She always had a bow in her hair; it became who she was and what she was recognized for. Kindness for Kinsley is a way to spread happiness even eight months after Kinsley became an angel.
Kindness for Kinsley is something that is going to take place on the 15th of every month. Any act of kindness can be done and a Kindness for Kinsley Card should be left in order to spread happiness in the name of Kinsley.
How did the fifteenth become a day for Kindness? When asked, Mrs. Kronenwetter, Kinsley's mother and Clearfield Area Elementary School teacher, responded: "The 15th is a recurring date for little Miss Kinsley. She was baptized on January 15, 2017. Kinsley faced an emergency brain tumor resection surgery on July 15, 2017. Kinsley passed away unexpectedly on January 15, 2018. When Kinsley died, so did a little part of our hearts."
"As we were trying to keep the other parts intact, we desperately searched for the good in this world. We only wanted to hear and see good things happening. A few months later, on July 15, we realized that we were still searching for the good. That's when we decided it was time to be the good.  We decided that we were going to take this day filled with pain and heartache and turn it in to something special – something that can change the world, just as Kinsley has changed ours. So on the 15th of each month, we chose to do random acts of kindness in our community in her memory," said Mrs. Kronenwetter.
But how was Kindness for Kinsley developed? It is Clearfield Cheerleading's Service Project for this year. When asked what the cheerleaders were personally doing to raise awareness, Makeeli Redden, Clearfield Area High School varsity cheerleader, replied: "Our cheerleading coach Jenny Peacock is very passionate about Kinsley's story because she works at the same school as Kinsley's mother, Mrs. Kronenwetter. As a team, we decided to wear bows every month on the 15th to raise awareness for Kindness for Kinsley. Our team decided to use bows as our way to raise awareness because Kinsley loved bows. Almost every picture I have ever seen of her includes a large colorful bow in her hair; we are honoring her memory by wearing something that she loved. It would be amazing if bows became a tradition on the 15th of every month, for not only the cheerleaders but for everyone else as well!" said Makeeli.
How can students help spread the joy? Students can find other acts of kindness at the Facebook page titled @kindnessforkinsley and use the hashtag #kindnessforkinsley. Kindness is a gift that does not cost anything to give. It can be the most important gift that can be given to someone.
When asked what else she would like to share with the readers, Mrs. Kronenwetter replied: "I challenge you to be kind to one another. I challenge you to be kind to everyone you meet. Each person you encounter is fighting a battle that you know nothing about, and your smile could make their day. It is our job to create the world that we want to live in, and I want to fill that world with a little Kindness for Kinsley."