Free breakfast and lunch available to all
Hang on for a minute...we're trying to find some more stories you might like.
Clearfield Area School District is now offering a new free breakfast and lunch program. This means that every student gets one free breakfast and lunch per day for this school year.
The Food Service Director of Clearfield Area Junior-Senior High School, Mr. Kavelak, discussed more details about the new program.
Mr. Kavelak stated that anyone qualifies for this new program as long as they attend Clearfield Area School District. He continued to state that schools with a 40 percent or higher Direct Certified Percentage qualify for this program. Mr. Kavelak specified, "The Community Eligibility Provision was introduced as part of the Healthy Hunger-Free Kids Act of 2010."
He continued to state, "When the program first became available, we did not qualify. Over the past few years, our Direct Certified Percentage has steadily increased to the point where we felt it was time to apply for the program."
The program is intended to be permanent, however there is a re-application process every 4 years. Ever since the start of the program, breakfast and lunch has gone up; it averages 600-700 breakfasts per day and between 1500-1600 lunches per day.
Finally, Mr. Kavelak concluded with this statement: "We appreciate and enjoy providing meals to the students of our district daily. We hope more student will begin to take advantage of the new program. If you know someone that hasn't had one of our breakfasts or lunches, please encourage them to give us a try."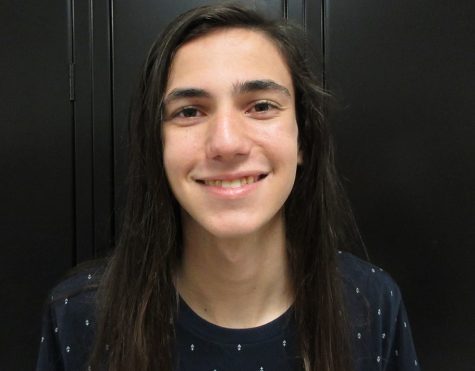 Lennon Miller, Staff Writer
My name is Lennon Miller, you may know me but if for some reason you do not let me tell you a little about myself. I am currently a Junior this school...