Peter and the Starcatcher is huge success for CHS Drama Club
Hang on for a minute...we're trying to find some more stories you might like.
At the beginning of last month, the CHS Drama Club presented its fall play, Peter and the Starcatcher. The show was an imaginative and hilarious backstory for the well-known Disney characters Peter Pan and Captain Hook. As part of the cast, I had an amazing experience bringing the story to life for three audiences.
As part of the cast, I wasn't sure how people would react to this show or how many people would come, as it's not a very well-known show even though it's Disney. Luckily, the show was a huge hit not only for the school, but for the community as well. Many teachers and students from Clearfield came to see the show, as well as previous CHS graduates and even theater students from other schools. There was plenty of audience reactions with a ton of laughter. It was great as a part of the cast to see the show come together after all the hard work and have the audience love it. Fortunately, this extremely unique and challenging show was a huge success for the CHS Drama Club.
Many CHS students had positive comments and feedback on the show:
"Peter and the Starcatcher was honestly such a great show. It was enjoyable for all ages. It was extremely funny throughout the whole thing. And the acting was amazing. Not only did the funny parts make it so great, but even during the more serious scenes the acting was exceptional. Even considering I prefer musicals over plays, this show was enjoyable for me. I thought overall the show was outstanding." – Emma Quick
"I thought it was super funny and everyone played their part very well. If I had the chance I would have seen it again and I am looking forward to seeing the spring musical" – Ellen Collins
"I thought the play was incredible this year, it seems to get better every year. I found the comedy in the play phenomenal and everyone's performances were remarkable. The actors chosen for each part were expertly drafted and played their part perfectly. I think it was the best play I've watched to date and I can't wait to see Tarzan when it comes out" – Trevor Franek
The cast included:
Lord Leonard Aster – Mason Yocum
Molly – Taylor Trinidad
Boy/Peter – Remington Shugarts
Prentiss – Cruz Wright
Ted – Ben Leighow
Captain Robert Falcon Scott – Katelynn Smith
Smee – Herschel Johnson
Black Stache – Jace Kephart
Alf – Erick Conaway
Fighting Prawn – Devan DeSantis
Bill Slank – Elise DuFour
Mrs. Bumbrake – Emmalee Marshall
Grempkin – Austin McDanel
Mack – Stacey Houchins
Sanchez – Jonathan McGee
Hawking Clam – Lennon Miller
Teacher – Lauren Sattesahn
Ensemble – Chloe Brower, Ally Hertlein, Taylor Humenay, Jeri Mallon, Jordan Mallon, Carrie McCracken, Phillip Peters, Lily Rosinsky, Anna Rowles, Brianna Shaw, Lindsey Shaw, Ethan Yarger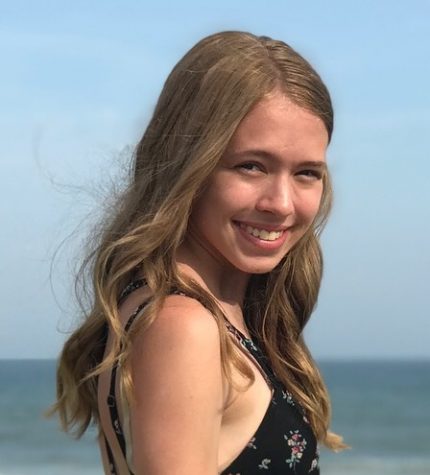 Taylor Trinidad, staff writer
My name is Taylor Trinidad and I am a junior here at CHS. I enjoy participating in the school's drama club productions and Front and Centre musical productions....