Pablo Honey has turned 25 years old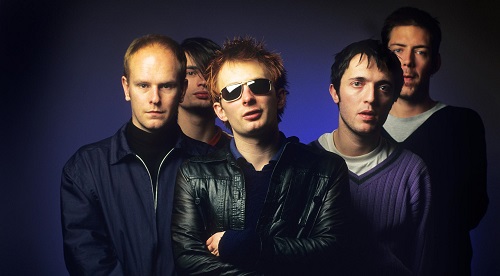 Hang on for a minute...we're trying to find some more stories you might like.
Viewed by many as a great alternative album, Pablo Honey is the debut studio album from the British rock band Radiohead. It was first recorded in September 1992, and was done recording in November 1992. Pablo Honey was released on February 22, 1993. The name Pablo Honey comes from a Beef Jerky ad in Florida.
YOU
You is a decent song, it is not a great opener to begin with, it has good lyrics and okay instrumentation, but this song is nothing to write home about. Thom Yorke impresses me with his melancholy vocals and that is the saving grace of this song for sure, and his choice of lyrics are beyond anybody else in this alternative genre, so this song also has metal instrumental grinding. Overall 6/10.
CREEP
Creep is one of my favorite songs of all time, and my second favorite Radiohead song of all time. Overall it is definitely the most well-known song on this album, I've heard people sing it on American Idol, The Voice, and many other singing competitions. Overall the song is lyrically phenomenal, the instrumental grinding of the guitar and the drums are phenomenal, but most of all Thom Yorke's melancholy voice going high and low perfectly, to the point of screaming to run make it an easy, 10/10.
HOW DO YOU?
How Do You? is a song that has metal grinding and the melancholy lyrics again from Radiohead. I love it so much because it gives the alternative genre its nickname. I love it because it is so different and so unique, and yet it is so good. Thom Yorke's lyric choices are on point in this song. The instrumentation and the lyric choices are very good, the length should be longer, but if that is my only gripe against this song I can say overall this song is great. Overall 9/10
STOP WHISPERING
Stop Whispering is a song that sounds like it would define alternative in a dictionary.  It is a very good song all around, yet again this song is melancholy, but shouts out lyrics at you quite a lot, which makes the song all around better. Overall 7/10.
THINKING ABOUT YOU
Thinking About You is a song that has a lot of thinking behind it, and it has a lot of rhythm within the song, This song is also very melancholy, and it is melancholy Radiohead at its finest. Overall 7/10.
ANYONE CAN PLAY GUITAR
Anyone Can Play Guitar is one of the best songs on this album. The guitar sounds great as does Thom Yorke's lyrics and vocal range, and his vocal style. This song is not melancholy and drowsy, which is good. I do like melancholy music but not all the time, which in my opinion makes this song better. Overall 9/10.
RIPCORD
This is also not my favorite song of Radiohead. I like the instrumentation, but that is the only part of the song I like personally, I feel like Thom Yorke does not give enough effort in this song, and I don't like the lyrics. Overall 3/10.
VEGETABLE
Besides Creep, this is my favorite song on the album the mesh of the guitar and Thom Yorke's lyrics on this song are so good and it seems like the guitar is changing style during the song. Not one of my favorite songs of all time but an easy 10/10.
PROVE YOURSELF
Prove Yourself is a very good song it has a unique first minute of the song, it is very different and I personally don't like it but after that the song is so good with the strong instrumentation that makes Radiohead famous, and of course Thom Yorke's iconic melancholy lyrics. Overall 5/10.
I CAN'T
I Can't is a very good song. The lyrics are spread out in a good way, which is one positive for me, also the instrumentation is very good in this song. Overall 7/10
LURGEE
Lurgee is a very unique song to listen to and I cannot tell if I like it or not because the lyrics are downright strange but not bad, and the instrumentation is weird but not bad. Overall 6/10
BLOW OUT
In Blowout, there are basically no lyrics in this song and this song is just under 5 minutes, at 4:42, but the instrumentation is very good but lyrics are barely there and are so spread out through the song that I'm not a fan of this song. Overall 4/10
Album                                                Overall                                  Length                                  
Pablo Honey                                                   83/100                                              42:11
 Radiohead                                                       Roles
Thom Yorke                                                    Vocals, Guitar
Jonny Greenwood                                       Lead Guitar, Piano, Organ
Ed O' Brien                                                       Guitar, Vocals
Colin Greenwood                                        Bass Guitar
Phil Selway                                                      Drums