Winter wonderland for one, battling bitter cold for another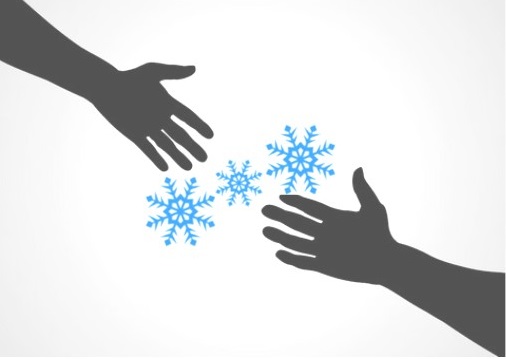 Hang on for a minute...we're trying to find some more stories you might like.
The winter is often a difficult time for many people. From frozen water lines to transportation trouble, heating to maintenance, and illness to simple cases of loneliness. Winter is trying in ways that many people do not recognize because they have never had to face the difficult season.
Groups like the elderly and the handicapped are frequently tasked with the same winter chores as everyone else despite many increased hardships. Many are given the gracious opportunity to live a winter without turmoil, which is why they should take the opportunity as frequently as possible to help those in need.
There are many ways for people to help others during the winter. Simple tasks include offering to shovel a sidewalk, helping to deliver firewood, or aiding with chores like grocery shopping. These things are all very easy to do for neighbors who may not be able to do so themselves.
Other things would require a little more commitment but one could help family members and neighbors by driving them to doctor's appointments and helping them with home care. However, the easiest thing one can do to help a neighbor or older family member is to check in with them often to ensure that the season is not being too harsh on them.
A vast amount of opportunities exists for people to help others in a range of ways. One person can influence an entire community, and on a much larger scale, people across the country. Things that require minimum effort from one can mean the world to another. Donating to a food pantry and providing supplies and clothes to a shelter can influence someone's community. Going to a blood drive and donating is a very important way for people to get active and help others with dire needs across the country.
Things like blood donation are beneficial to the functionality of Emergency Services in the winter. During the season, the probability of accidents increases greatly, and first responders are constantly working to help as many people as possible. As a result of their continued dedication, they are often confronted with long periods of time without breaks or time to spend with their families. People can help first responders by making warm meals for emergency stations and donating things like sleeping bags and comfortable rest clothes for the very few breaks they receive.
Helping the vulnerable during the winter is something all fortunate people should start doing. Many people already help these people, but often times these aides are subjected to long work times and being consistently on call and prepared to help. Helping anybody in the winter is an important volunteering opportunity and we should all be geared towards in order to help those who live alongside us.