Clearfield Boys win as the Girls sweep in second at Mark Hess Invitational
Hang on for a minute...we're trying to find some more stories you might like.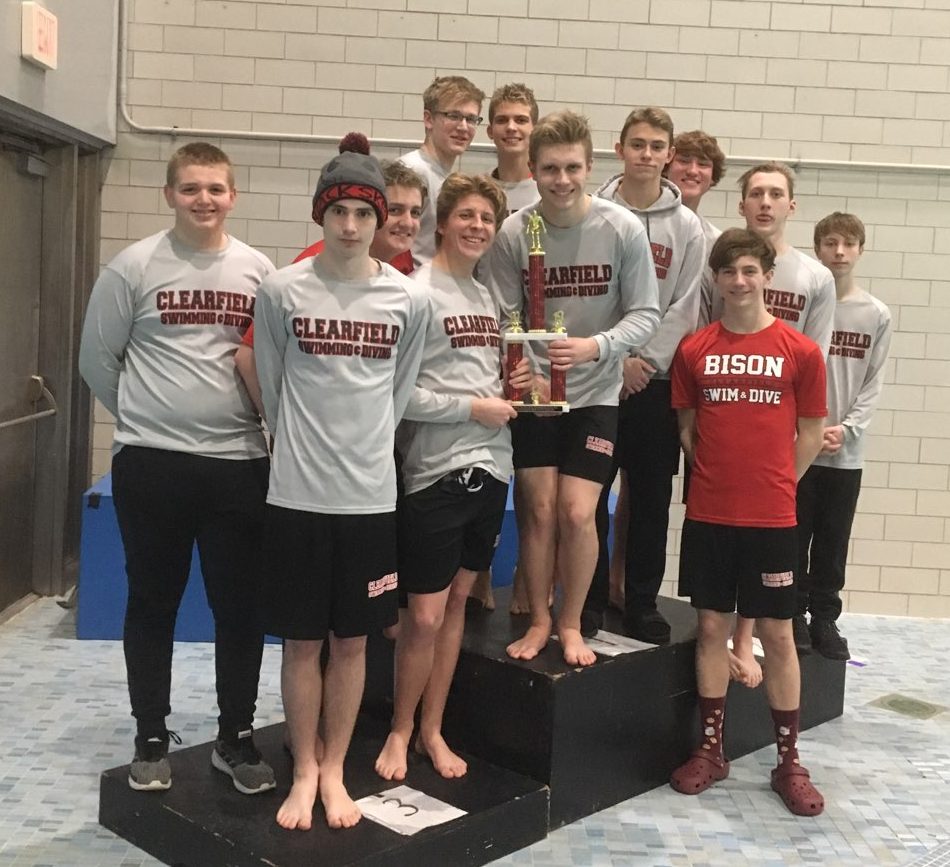 On February 9, excitement was flourishing among Clearfield High school swimmers. An early morning made many swimmers choose to warm up before the drive to Indiana High school. At Indiana High school the Mark Hess Invitational is held every year for a great competition for every swimmer.
The meet began at 11 in the morning beginning with the girls 200 medley relay, and following with the guys 200 medley relay. Divers for Clearfield also did well at the Mark Hess meet. For girl's diving, Josie Grice placed third and Alexis Shomo placed fourth overall. For the boys, Cody Shaw won first place and Sam Pennington came in second.
As the meet continued, Indiana High school girls took first place quickly, although Clearfield girls and boys kept a good pace and were confident, leading the boys to a win and the girls in second place.
For individual results and Coach Morrison's feedback, visit this website.