Softball team swings into season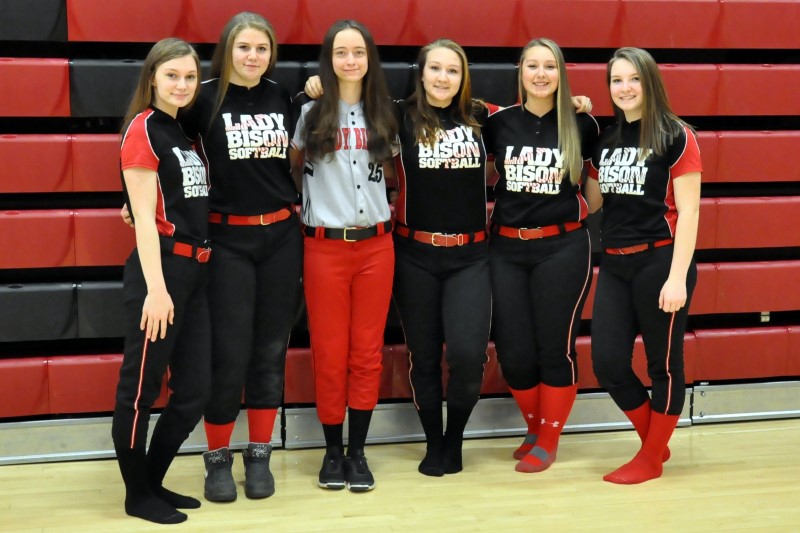 One of the most beloved sports by students is making its way back this spring; softball. The Clearfield Softball team has been a big part of the athletics in Clearfield for years, and each year many girls look forward to showing what they got on the field. This year, the Varsity softball team will be coached by Mr. Danver, with assisting coach Mr. Funk, who teaches at the elementary school. Whereas the Junior Varsity team is coached by assisting coach Funk's wife, Mrs. Funk, and is assisted by Mrs. Bailor. The practices have officially started at the beginning of March, and the first game will be held March 26 against Bald Eagle High School.
This year's Lady Bison softball coach, Mr. Danver, had a few things to share about the season approaching.
Coach Danver responded that their biggest challenge is actually a positive. Last year, there were 9 seniors on the softball team who graduated, leaving this year's lineup with mainly underclassman. However, Coach Danver is looking forward to seeing what the girls this year can do and is excited for the team to mold into a great team that he will be spending these next few years with. In addition, Coach Danver stated that this year's softball team is a large group of girls who are driven, and have a strong desire to be successful; and that is something that cannot be taught.
The season is looking very bright for the girls this year, and Coach Danver is looking forward to the season beginning, as well as for the team to work hard and come together. If you are interested in joining the Lady Bison softball team, it is not too late, however, Coach Danver suggests you join ASAP since practices have begun and so you will not fall behind.
Even if you are not a part of the softball team or not thinking about joining the team, make sure to come out and support our Lady Bison this year as they continue to work hard. You can find their schedule at http://www.ladybisonsports.org/lbsSBallSked.html.
About the Writer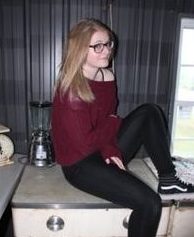 Kimberly Wilsoncroft, Staff Writer

Hello, my name is Kimberly and I am currently a Junior in high school and I love spending my time with those around me, reading, writing, and soaking...