The benefits of taking higher-level English classes in high school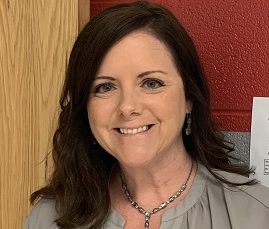 I have heard so many people in my grade state the following about higher-level English classes: "When will I use this in real life? I am a _____ major, there is no point." This might seem to be the case, but for those going to college, regardless of your major, higher-level English classes can be very beneficial. I have spoken to many people who teach higher-level English classes about this, who all agree that taking higher-level English classes is your best bet if you want to excel in college. I also got the opportunity to speak to some graduates of CAJSHS who are currently benefitting in college from taking higher-level English in high school.
The process of taking advanced English classes here at CAJSJS begins sophomore year with Mrs. Moyer. Students can choose to take Pre-AP English or English 10, Pre-AP being the more challenging of the two. The writing assignments you do as well as the reading done in Pre-AP prepares you for Public Speaking your junior year as well as English IV AP your senior year.
Students who take Pre-AP excel in their junior and senior year advanced English classes, as Mrs. Moyer explains: "English 10 Pre-AP is designed to help students succeed at Public Speaking and English Composition. My students research, write, and deliver three oral presentations, which prepares them for the rigors of the junior-level speaking and composition courses. The goal is to help students get comfortable presenting in front of a group some of the same types of presentations they will encounter in the dual-enrolled 11th grade class."
After students successfully complete Pre-AP English, they are then able to move on to the next higher-level English class at CAJSHS: English Composition/Public Speaking. Mrs. Borden teaches English Composition/Public Speaking. English Composition is a class that focuses on writing papers and many aspects of writing papers, as Mrs. Borden explains: "English Composition emphasizes the techniques of writing expository essays with stress upon thinking, word choice, sentence structure, and methods of organization. Students practice the writing of clear, coherent, and unified paragraphs and essays. Editing skills and the use of correct grammar and mechanics are also emphasized."
Once students complete English Composition in the first semester of their junior year, they move on to take Public Speaking their second semester. Something great about taking Public Speaking is that if you dual enroll it, you have a fairly high chance of not being required to take it in college as long as the credit transfers. Public Speaking is an intense course designed to help students build confidence and work on the Public Speaking skills necessary to succeed. The skills learned in this course can be applied outside of school, too, as Mrs. Borden explains: "Skills include analyzing the speaking situation, choosing appropriate topics, conducting research, organizing ideas, utilizing evidence, using voice and body to deliver public speeches effectively to a live audience, and developing the ability to listen actively and critically."
Many students have reached out to Mrs. Borden after taking both English Composition and Public Speaking to tell her how much it has helped them in college. These students are doing an astounding job in college and the "real world", as Mrs. Borden says: "Several of my former students graduated early from college programs and obtained jobs earlier due to taking Dual Enrollment credits in high school. I love hearing at the beginning of the year from former students about how they are acing their college essays and presentations. They always attribute this success to the work completed in English Composition and Public Speaking." I was lucky enough for Mrs. Borden to reach out to some of these students for me and get their input on just how taking English Composition and Public Speaking in high school is helping them now. Below are some of their responses on just how Mrs. Borden's vigorous courses are helping them in life.
Anna Brower, a Psychology major at Grove City College, states: "The biggest way that I have seen the benefits of Public Speaking and English Comp in my college career is through my ability to write efficiently. I can write a three- or four-page paper in one night and still do well on it. I know how to research well, and I find that I do not waste as much time as my classmates when writing papers. As far as public speaking is concerned, I dual enrolled the class at CHS and I did not have to take it in college which was great! However, since I took it in high school, I was prepared to give presentations and I was better at estimating my time and spoke slower and clearer because of what I learned in your public speaking class. I took AP English with Mrs. Warlow and that helped me to think critically and truly comprehend what I read. Writing is imperative for any path you choose after high school because you will always need to be able to communicate well with your superiors, co-workers, strangers, and loved ones. I would recommend taking any advanced English classes you can because you will see the effects ripple into other aspects of your life as well!"
Cassidy Francisco, currently attending IUP, states: "After taking public speaking in high school I can say that it has greatly impacted me in my college career. I remember back to my junior year of high school and having the anxiety of starting public speaking. This was a huge adjustment for me being that I was a very shy person when it came to speaking in front of people. I got the common red cheeks, shaky voice, and a trembling body. As the year went on it got better and better and I passed the class with a great grade thanks to Mrs. Borden and my fellow classmates. Now in college, I am public speaking almost all of the time. This year for finals week I have 4 presentations and I can honestly say I am not nervous at all because of my public speaking class in CHS. Not only did public speaking help me in my college career, but so did honors courses. It was a way for me as a high school student to begin to understand how a college class works with the workload. In college there is a lot of hard work and dedication to your future that goes in to play, so by starting this in high school was a huge benefit. So, I thank all my teachers who have taught me my honors courses as well. I am also proud to say that I will be graduating a whole year early from a four-year program in three years, and I can say that the education I got from CHS has impacted this. So, all in all this is how greatly public speaking with Mrs. Borden had helped me in high school and now majorly in college."
Jiami Zhu, currently attending Clarion for Pre-Pharmacy Preparation, states: "Public Speaking taught me skills such as presenting myself, making eye contacts, and think fast for appropriate response. All those skills helped me to get my jobs, to keep my jobs, and to present my project. I work as tutor on campus, so public speaking is a skill that's very essential to my job. I need to talk in front of student(s) I may or may not know, to engage with them, and to answer their questions, which are very similar to giving a speech in front of the class. English Comp and AP English really benefited my writing and reading. My professors love my research/lab reports because I know how to write subjectively, concisely, and passively. I also know how to prove my points from evidence from my lab and/or research. This is very important as a biochemistry major since this will be a major part of my future career. Reading scientific articles are very difficult, but the skills I learned from those classes helped me to breakdown the article and to understand it, so I can use it in my writing/research."
After students complete Pre-AP English with Mrs. Moyer and English Composition/Public Speaking with Mrs. Borden, students move on to the hardest English class at CAJSHS: English IV AP, taught by Mrs. Warlow.
This course is rigorous and very close to what you would see in college, as Mrs. Warlow explains: "English IV-AP is a bit more rigorous. The expectations are the same; however, the workload is comparable to that which students would experience taking a college level course. We read novels, plays, study literature and poetry to name a few. The syllabus had to be approved by the College Board for the course to be deemed "AP" so there are many standards that have to be met." Mrs. Warlow has seen first-hand how student benefit in college from taking English IV AP. She informed me on some of the comments she has received from students or their parents after they have completed her class. Some examples of this are below.
"Also, I would like to thank you for preparing my children for college. As math and science kids, they were never fond of English to my dismay! You challenged them and didn't go easy! Both had first semester English classes and they rocked A's. Keep challenging the kids to reach their potential."
"I just wanted to let you know that I got a 4 on the AP English Test I took. Thanks for all your help!"
"Thank you for all the help in AP. My psych class is really tough this semester, but luckily, I was able to breeze through my English course, since it was everything we had gone over in your class. I was able to spend more time on my other classes studying. My roommate didn't even know what MLA formatting was!"
Mrs. Warlow also believes that students who took Pre-AP English sophomore year and English Composition/Public Speaking their junior year are well prepared for her class. She explains: "The work and expectations are similar and definitely will prepare a student for their senior year of English AP."
All three teachers who teach the classes I discussed with you today have strong personal beliefs on why students should higher-level English classes in high school.
Mrs. Moyer has learned how students excel in Pre-AP English are good critical thinkers in life: "I came to the teaching profession late in life. This is only my seventh year of teaching. Prior to that, I was a journalist for 15 years at the local newspaper and then was in marketing and public information at Penn State for 15 years. These 30 years working in communications prior to teaching taught me the importance of critical thinking, and its positive impact on an individual's life, as well as the world around him/her. Higher-level English classes focus on learning new ideas through reading, media literacy, research, writing, critical thinking, and sharing ideas through oral presentations. All of these things develop a student who is successful in high school, college, and beyond."
Mrs. Borden has seen first-hand how students who take Public Speaking tend to excel in college: "Taking high level English courses in high school prepares students for the workload that they will encounter in college. Regardless of a student's major in college reading writing are always at the forefront. Honors courses provide students with rigorous reading and writing assignments and a workload similar to that of which many students encounter at a post-secondary institution. Becoming and effective writer, fluent reader, and effective speaker are skills that students will continue to use for many years to come."
Mrs. Warlow knows that the time management skills learned in English IV AP will help later in life: "Reading and writing are necessary for ALL avenues in life—no matter what career field or major in college students go into, they will need to read and write, and meet critical deadlines for their jobs. This course prepares them for that and teaches time management skills, which will be most critical in college as well as in many careers."
As you have seen here today, taking higher-level English classes in high school is extremely important. Not only does it give you great English skills, it also assists you with many other aspects of life. Communication, time-management, working as a team, researching skills, critical thinking skills, and sharing your ideas. If you did not schedule to take the higher-level English class next year, go to guidance and change your class. Taking a small step to change your class now will open so many more opportunities in the future.