Q&A with Mr. Struble regarding the 2019-2020 school year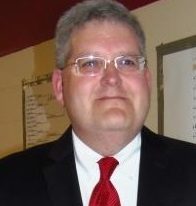 Every year, The Stampede does a question and answer interview with Mr. Struble, our superintendent. This year, though, the changes in administration provided for some intriguing responses from Mr. Struble. Continue reading to see Mr. Struble's opinions on the 2019-2020 school year here at Clearfield Area Junior-Senior High School.
Q: How do you feel going into the 2019-2020 school year?
Mr. Struble: I am excited for what I hope to be a great year. We have two new administrative teams at each school building, and that has also resulted in some changes of staffing and responsibilities at the District Office as well. All of the changes I am excited for and believe will help us continue to provide the best for our students.
Q: How will the changes of administration change things for the 2019-2020 school year? 
Mr. Struble: With the addition of having the second assistant principal back to the ranks at the Jr/Sr high school it is my hope that the students will be able to see the principals more throughout their day, that they are available when needed by a student, and have more time for academic affairs than discipline related items. There is new energy with the administrative team and we hope to use that to push us even further.
Q: What are some goals you have for CAJSHS during the 2019-2020 school year?
Mr. Struble: My first goal would be for each student to find success and a place to belong. It is incredibly hard being a teenager and either transitioning to the Jr/Sr High school or planning for what life is like after High School. As a result my first goal is that the students are successful, in whatever that is for them. If the students can be successful, and feel like they have a place at CHS, then I believe the school as a whole has been successful. My other goal for the school would be that our staff support our students as much as possible and create an environment where leaning can happen.
Q: Is there anything you would like to say specifically to the class of 2020?
Mr. Struble: Wherever this year takes you, and whatever your plans are after school, remember the motto with CHS. Courtesy, Honor and Service. Those three items apply in whatever you do and when you put them into practice in your life they will pay dividends for you, your family and your community. They are not always easy, but nothing worthwhile is.
Q: What advice do you have for underclassmen? 
Mr. Struble: Stay ahead of your work and get involved. There is so much available to you, but you have to take advantage of it. If you are in a class that can be dual enrolled, enroll and get the credits. If you can try out a club and do something different, do it. Now is the chance to do something different, try different things, and challenge yourself to grow.
Q: How do you believe that this school year will differ from past school years?
Mr. Struble: I think with 9-12 now having their laptops we will start to see more learning anytime, anywhere, than contained to the time the students were in class with the teacher.
Q: Do you have any advice for new staff members coming into the 2019-2020 school year? 
Mr. Struble: You will make mistakes. It happens, and it is ok. Keep the students first and your focus on their learning and it will be a great year.
Q: Is there anything else you would like to share with our readers?
Mr. Struble: Let's make 2019-2020 a great school year!