Boys soccer wins 2-0 over Bald Eagle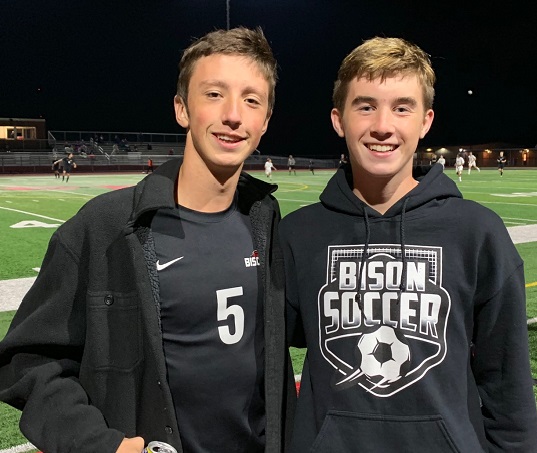 Hang on for a minute...we're trying to find some more stories you might like.
The boys' soccer team won 2-0 over Bald Eagle on Tuesday, Sept. 10. The Bison played against the Bald Eagle Area Eagles on the Clearfield Area Junior-Senior High School turf at 6:00. The two goals scored were made by Andrew Lopez and Luke Winters.
The first goal scored was by Lopez, who scored within the first five minutes of the game. Goalkeeper Graeson Graves played well during the first half by preventing all three of Bald Eagles shots from going into the goal.
Over the second half of the game, Clearfield's defense all performed very well totaling ten attempts to score a goal. As the game continued, Winters made the second and final goal of the night when the clock hit 53 minutes. Graves also continued working hard during the second half, but Clearfield's defense played so well that Graves barely had to block any shots trying to be made. Winters said: "We have had a good season so far, everyone is working hard and playing well, and we hope to play this way the rest of the season."
Caption: Goal scorers of the game; Andrew Lopez and Luke Winters.