Operation Christmas Child collects more than 60 boxes for kids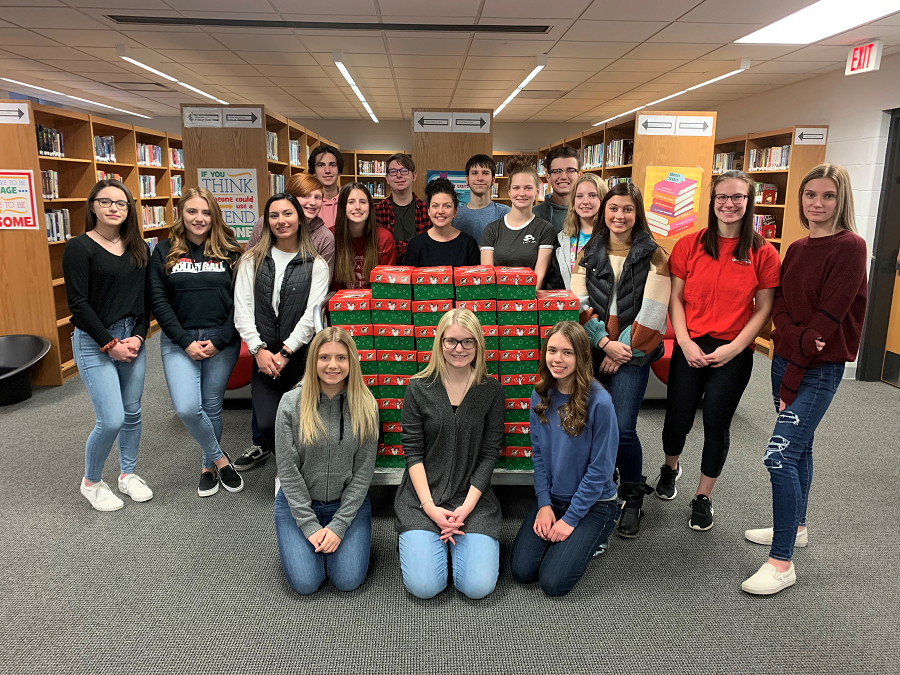 Every year Helping Hands Club hosts an Operation Christmas Child packing party. This year will be the first year that Key Club will hold the event since the clubs have merged. This year's packing party was held after school in library on Nov. 19.
According to Kimberly Wilsoncroft, President of Key Club, "Operation Christmas Child is a widespread organization that goal is to help make happy, memorable Christmases for kids who are in need. The organization encourages supports to fill shoeboxes with items and gifts to send to children across the world who are in need." She also mentions that every year 30-50 boxes are packed and the highest age able to receive a box is 12 years old. This year 66 boxes were filled.
When asked what kind of impact this project makes, Kimberly responded, "I believe this project just makes a huge impact on the children who receive them. I remember my freshman year Mrs. Zimmerman showed us a video of a small boy receiving his shoebox, and the smile and look on his face was something I will never forget. I think we often take for granted the lifestyles and amount of opportunities and materials we are given being born in the place we were, and a tiny shoebox to us is so much more to many children." Clearly, this project has touched the lives of many children around the world and is an amazing way to give back to those in need.