Poetry Out Loud contest under way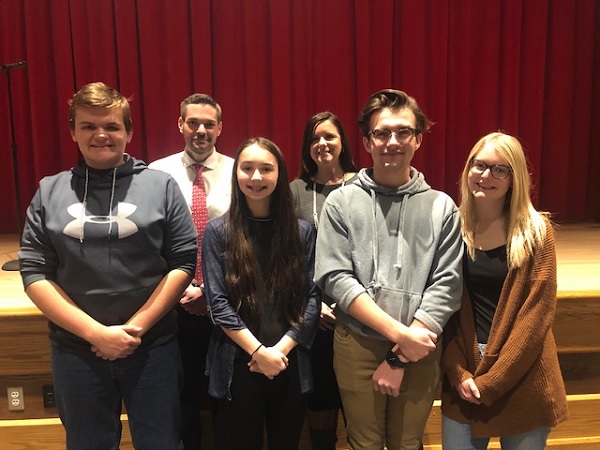 Poetry Out Loud is a national arts education program that encourages the study of great poetry by offering free educational materials and a dynamic recitation competition to high schools across the country. This program helps students master public speaking skills, build self-confidence, and learn about literary history and contemporary life.
Poetry Out Loud uses a pyramid structure that starts at the classroom level. Winners advance to a school-wide competition, then to a regional and/or state competition, and ultimately to the National Finals. Awards and placements are determined solely by the judges' scores based on the Poetry Out Loud Evaluation Criteria.
This was the first time Clearfield took part in the program. The school competition was Jan. 9 at the high school and participating students included Elise DuFour, Austin McDanel, Kimberly Wilsoncroft, and Cruz Wright. Kimberly won, with Austin being the first runner-up. Each of them will be attending the regional competition in February.
Winner Kimberly Wilsoncroft said of her experience, "Participating in the first Poetry Out Loud was a fun, yet nerve wracking experience. I have always been a huge fan of poetry, and jumped at the opportunity to recite poetry in front of an audience to see what it would be like. I am very excited for the upcoming competition not only to represent Clearfield, but to listen to more amazing poetry and watch talented performers."
Mrs. Warlow said that she was incredibly happy to have been able to bring this competition to Clearfield and was pleased with the students who had competed. She also mentioned that it opens up the door for an even bigger competition next year. She appreciated the participation and hopes for more students to get involved.
The regional competition is Feb. 5 in State College. Be sure to wish Kimberly good luck.
About the Contributor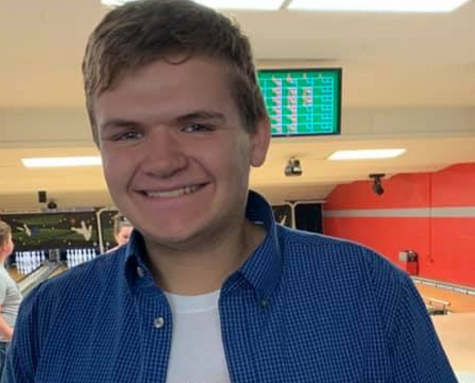 Austin McDanel, Staff Writer
I am currently a senior at Clearfield Area High School. I participate in band, choir, theatre, and I am a proud member of the National Honor Society.