3 on 3 Tournament raises money for Fellowship of Christian Athletes

On Saturday, Feb. 29, the Fellowship of Christian Athletes Club held its 19th annual 3 on 3 basketball tournament at the Clearfield Area Elementary School. The tournament was held as a fundraiser for the Fellowship of Christian Athletes Club. There are many different age groups as well as different boys/girls brackets to make the tournament fair for all who enter. The money raised at the tournament is used to give senior club members scholarships, buy the club t-shirts, and fund missions.
This year there were 38 teams that took part in the tournament which helped raise over $2,000 for the Fellowship of Christian Athletes Club. Within the tournament there was 4th-6th grade boys, 4th-6th grade girls, 7th-9th grade girls, 9th-11th grade boys,7th-8th grade boys, 12th grade and up men's open, and 10th-12th grade and up women's open.
Mrs. Bookhamer, who advises the club, says that before the next tournament she "would encourage readers to get a team together, come out, and play. It is for a good cause and we always have so much fun. Even if you do not get a team together, you could come and watch and cheer on your favorite players."
A junior at the Clearfield Area Junior-Senior High School, Megan Durandetta, who has played in the tournament many years said: "My favorite part was getting to play with a new group of girls this year and winning with them."
About the Writer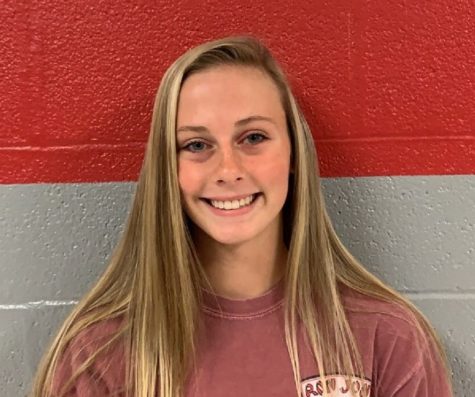 Karli Bietz, Staff Writer
My name is Karli Bietz. I am a junior at Clearfield High School. I have been a competitive swimmer for 11 years, and I am going into the third year of...