District Jazz kicks off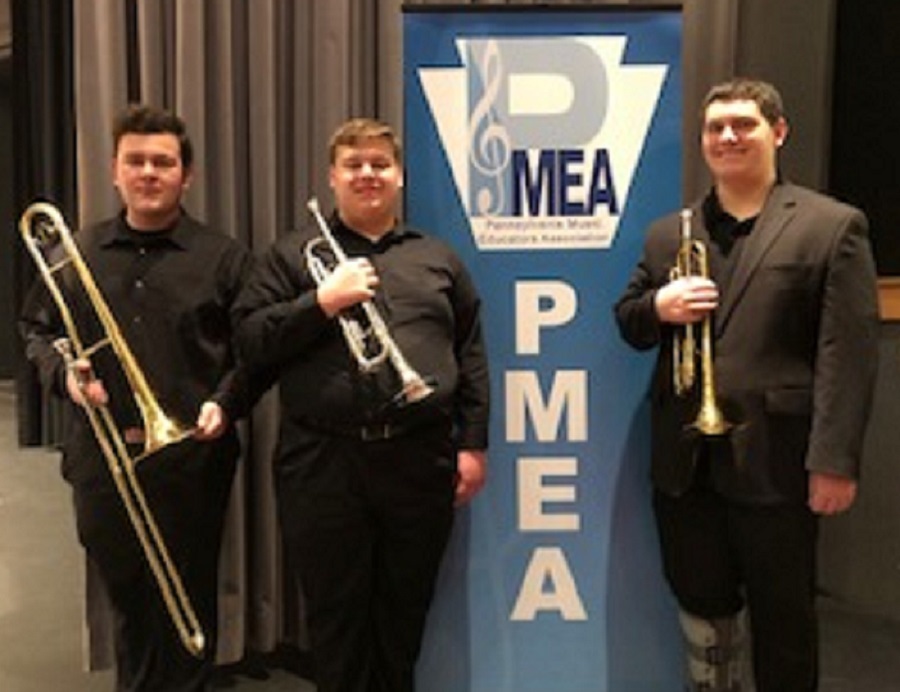 There are so many musically talented students here in CAJSHS. For the students who are eligible, District Jazz is a great way for them to broaden their musical career and show off their beautiful talent. District Jazz is a festival that is held courtesy of Pennsylvania Music Educators Association, or PMEA.
To be able to go to districts, students must do single auditions that test their musical ability. Out of the around 70 students who auditioned, only three from our school qualified to perform at districts. These students were seniors Jonathon McGee and Phillip Rowles, and junior Landon Libreatori. McGee and Rowles both play trumpet, while Libreatori plays trombone.
The students who qualified from 23 schools around Pennsylvania all gathered to perform numerous songs from February 20 to 22. Once the students are chosen for districts, they are assigned a certain band with various directors for the different songs. This year, the festival took place at Bellefonte Area High School. However, instead of having one large jazz band, the students were split up into three different bands. When asked why this was, Mr. Mandell, our school's senior-high band director, replied, "A typical jazz band has only 17 players, so in order to get more students the opportunity to perform, more bands are needed."
During the three days, the students mostly rehearse their songs, which were Chameleon, Li'l Darlin', Tenderly, All the Things You Are, and Second Line. Mr. Mandell also added, "There was a clinic where the guest conductors gave presentations, talked about improvisation, and answered questions. The festival concluded with a public concert."
Landon Libreatori, the junior who had the opportunity to perform, was very excited to be a part of the wonderful festival. "I had a lot of fun and I believe that every person in my band put in everything they had." His favorite part of the trip was, "The concert itself. All the hard work you put in finally pays off in a spectacular show." Mr. Mandell agreed, expressing that being a part of it was, "An honor." He also added that the students performed very well and that his favorite part was, "Hearing the progress each group made from the first day until the performance."