FCA observes annual Day of Prayer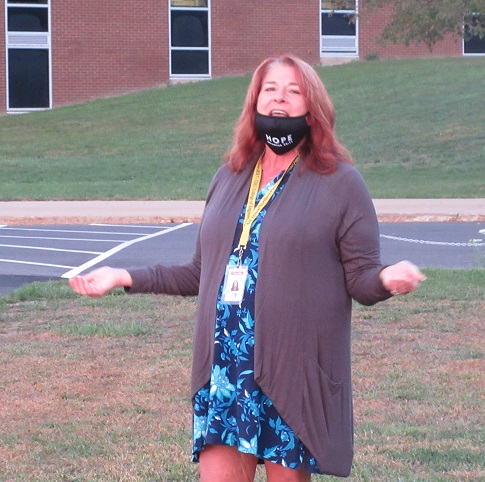 See You at the Pole, the global day of student prayer, was celebrated on September 23 at the high school thanks to the efforts of the Fellowship of Christian Athletes club. Students, faculty, and staff were invited to gather at the flagpole in front of the school at 7 a.m. to pray for the school, its students and staff, as well as the community and the world. Mrs. Bookhamer, FCA advisor, was mistress of ceremonies.
See You at the Pole began in 1990 as a grassroots movement with a small group of 10 students praying at their school. Today, millions pray on their local school and college campuses on the fourth Wednesday in September.