Clearfield Swimming Hosts the Arctic Swim Classic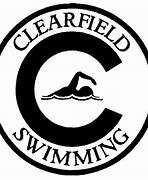 The Clearfield swim team recently hosted the annual Arctic Swim Classic Invitational on January 14. The yearly meet is held at our school every year and used as a fundraiser for the swim team booster club. Teams included in the meet are our own Clearfield Bison, Dover, Altoona, Brookville, Saint Marys, Bradford, DuBois, Bellefonte, Hollidaysburg, Penns Valley, Union City, St Joseph's, Brockway, and Bald Eagle.
Traditionally, both the girls and boys Clearfield teams have excelled at this meet every year, as seen by the multiple Arctic Swim Classic plaques stacked in the Swim and Dive trophy case. This year was no exception to Clearfield's tradition of excellence. The girls, led by captains Dana Bender and Danielle Cline, pulled a 3rd place finish behind Brookville in 2nd and Bellefonte in 1st. The boys, led by captains Nick Vaow and Derrick Mikesell, took 2nd place, only falling short to Dover.
Notable swims come from the Penns Valley senior Maggie Delaney who broke the meet record in the 100-yard breaststroke. Delaney narrowly broke the previously standing record with a time of 1:07.04. Brookville Junior Patrick Young also swam the 100 Breaststroke going under a minute and later broke the Clarion University pool record in that event in the following week.
The swim team hopes to see you next year in attendance for the 2024 Arctic Swim Classic as it is one of the largest fundraisers that the booster club does throughout the year.
Picture Credits:
data:image/jpeg;base64,/9j/4AAQSkZJRgABAQAAAQABAAD/2wBDAAsJCQcJCQcJCQkJCwkJCQkJCQsJCwsMCwsLDA0QDBEODQ4MEhkSJRodJR0ZHxwpKRYlNzU2GioyPi0pMBk7IRP/2wBDAQcICAsJCxULCxUsHRkdLCwsLCwsLCwsLCwsLCwsLCwsLCwsLCwsLCwsLCwsLCwsLCwsLCwsLCwsLCwsLCwsLCz/wAARCADAALgDASIAAhEBAxEB/8QAHAAAAgIDAQEAAAAAAAAAAAAAAAYFBwMECAEC/8QAShAAAgEDAwIDBAcFBgIGCwAAAQIDBAURAAYhEjEHE0EUIlFhIzJCUnGBkRUkYnKhFjM0grHwkuEXJaOywdEmNkNEU1Rjc5O01P/EABQBAQAAAAAAAAAAAAAAAAAAAAD/xAAUEQEAAAAAAAAAAAAAAAAAAAAA/9oADAMBAAIRAxEAPwC29GjRoDRo0aA0aNatfcLdbKaWsuFTFTUsQy8szdK59FUdyT6AAk6Da18u8caPJI6pGgLO7sFVQO5LHjVUX/xbRS0G3aXrPvBqy4IQvcjMMCtn5gsR/LpTS2+Jm9zFUTCuqqVn645qx1pqBM+6XhQ9MfyPQh0Fv1++9kW5uia8U0smQOmiD1f6tThkH/FpZqvGCwxlhSWu4T4yA0zwU6sQcZHSXOMc9tRlB4Q9Eby3u8JGiIXdaBPcQAElmnqQBgfyaaKDw02DFFDJ7NNXq6K8c1RWSMsisMhx7MUjIPpxoFhvGWQq4TbqBiG6C1xZgD6FlFOCfnyNakXjDexIhmtFueIH6RIpKiN2GPsuxYD/AITpjb/oypa2qoE2nVT3CBQ89JFZpqiVIcj6bpclenkcg+o+ONSljo/DLcME09ss9qkEDLHURyW9IpYHYEhXV1/HBBI478cAtQ+MlKf8RYJk4PMNaknOeBh4l/1/5TlD4p7KqgoqJK2hYnBFVTM65x3DUxfj8hrFdLB4QU9WtvuVNR2+qaFJozJNWUUbRsWUMkxYQnBznk9udR0/hdtG6RtU2K8SxowHQYpYK+lBxjgoQ/P85/8ADQWFb7xZbshkttfSVaj6wp5Vd0/nT6w/Ma39UFc/DXedob2mhKVypJ9G9teRapQOzmJgGz/Kza+rX4jb0sUzUl1V65ISI5ae5q0VZER3HndPmZ+PUG/8wvvRpV29vvbO4THBFOaWvYD9zrSqSOx4xC4PQ3yAOfkPRq0Bo0aNAaNGjQGjRo0Bo0aNAaNGq0374gC1mey2SRWuWClZVIQVos944/QyfE/Z/m+oEzu7flr20rUsISsu7LlaZXxHT9Q916llzj4he5+QOdVTBS748Q7iZZHeWJH6HnlBit9EvB6ECjpzgjgAse5z31v7U2LV37zb3fp5aW0HzKqSaaTpqKz/ANo8pkl4Cdyznv6Zz1Lddrp7TT2+ijtMUEVvMKSUopR0xtHIOoSKe5LZzk8nOfXQI1BtXYmzmojci1zvc4Y0kTQPUTSuoz+60MYYDtwzZwftD0eLbXzV0cxnt9bQTQzGJ4K1EyRgOrxyRFomBBGeljg5Hcc13eoJNi7rt98t9OZrfe4ZLdWJVVUuTVuwbqlq5/McdRCOSc/VbThboL/bKm83O93G3NQ1VKlZVRwLPHDb6mmjWJvIMpYmMooLkkHK5Cjq4Bc3dt19x3q7UsE1UstLtqOtRRUS+ytXPUukCOrv5S5WNx2H1ur7PM5sS/x3+wUjt0LWUCpQ1saYGHiUBJAvwdcHtjOR9nURSw7W3JvHd8Vf7NXtRxWmO3wmVpIDFDAxmkCxv5bEM/Scg4/zEaKWwX+y7xr67b9tgisVZTwR1sM88VLStLgEtSpD5j+6eRmIclgODkhHy19VbfEXetdS2yavNNYYGnSGohhZEWCklMn0zDI4AIAJ+A51L7AoWmF73ZLLAZNzVDVEdPTkstJHHNLmN3woLZOD7v2f4uM9Lt/ctPu267haezvTXNUpKimxU+YtHH5aIysVx5mEXIzg5Pyx7ZNuX3bVwuENqqKGfbtbKalaWtlnjqqGZgQRAY42Rl7ZyRkAdiMuELXVNRU+JbSQ2ya5JYrMsTxUr0qyRGZSTIBUuqMfpcY6gf8Ah51L7V2H9lbq3JQ0FTaa+OcbZgRJEpJp61J6esaeSOk7SRkNg+YchOe+Aw7VsW47VfNzXC7R0UxvjrUe0UFQ5jgZHdvJ8mZFfB6hg5OOj551E7rekue69nbfFOaegS6SV1dLNA9NT1VWfpPLR5ECsxCkZGeoyYznQNdNJdLJtVqu41L11worXJXVLVjhQZEh81ouuOPqwOQCVJ+PfiHiuOxN8UtHHcqHyKqsjf2NbjEaepfoboY0FWMK4DZ4V88cr6a1N+1lXd6yz7Jtj4qbnLHU3SRcstPSISyiQL6cFyMj6q/f1s+z19b5exLlaaFaOO0GZ7hRvI0KUqBqanenhmjPTP1gEgucBWIJzwCTuXwwu1rM1dYpHraOP6XySQK+ALliQFAVwMdxg/w8ZP3tTxNuNuMNBuDzayjDCNas9TVtPk4zITy6j5+98z209XbdTWa+2Pb9uo57mRRv+0KWkAkq6dFVDDIrs2C3SGLKxHBU5GefN27Cte5UetpumjvBQFZypEVQQOEqkXnPp1AZH8QGNA30tVSVtPBVUk0c9POgkhlhYMjr2yCP66za55s1+3PsG6z0NXDL7OJf323zsRHIPqianfkAn0YcEDnOPdve03a23uhp7hb5llp5gPUdcT4BaKVQThhnkf8AgckN/Ro0aA0aNGgNGjURuO+Uu3bRW3OfDNEvl00ROPPqXyI4+PT1b5An00Cr4h70NjgNptsmLtVxZklQjNDA/HVkdpG+z8Bz8OpK2ZtOimgl3TuciOyUmZoYqjq/fJAwAdxjLIScKoyXbjkcPq7P29V71vlZX3aSWWjhkFTcpSSrVM0hJSBGHbOOcdlGBjI1Z9ykol3bsu0TpDFQU9FWV1vgwqwNcIgIYFWMe7mNeox8DBbjkcB61NT76sjwV9DerOV6kFPN5sCdbBXimC4VZFXAwCBg5GMgEauy73WwTVGz763TeLSDHSSsfdr6NBlGjJAyVXBHqV57qdPXGkTclrj3HfqCK0Sy0t4sEtE9fdI2VRTUtQssq06r9ZpOAwGMAScn3iAGfeslJeIqjakVM9Zcqi3VNzgWnliWSlnpmjEBfzcKA5YgksPdB7lhopNs3qvtdDSbuuvnUlNBAstvt58iCbyAelq6r/vnOMEgFFyoPOM6zV1dtXYVBNNM8k1fWfSMZpBNdLpMvHXNK3OB6nhR6DJ6Wprce9NxbkdkqZvZ6DJ8uhpSywYByDLk5Zu3J/IDOgtu6eIeyLGskFE4rZwzEw2pE8jzDzl5+I+fUjqOke4+Lm46gutvoqGijOOlpA9VOv8Amfpj/wCz1W+jQNk3iLv+Ykm8OgwQFhpqSMAHGeVjz/X/AF1ii39v2FupL5Uk4A+lSnlHChe0sZH+899LGjQPFH4o74p3U1FTS1iBgWSppYUyvqA1MEP+/wBW63eLlnqWjivFqmpgDG3nU7rVRiRSCHMbqrgA8jBY6pnRoOgqG0bZrqiTcOy7hSUtwmVhUNEgqKaZJXWR4qqjkKyJ1FR9UofxzzivW69x7bt9XNeaOiasmQxWpLZDWS0nn5K+ZU1UxCj7wTpBwPre99HRVHXXC3TpVUNVPTVCcLLTyNG+D3XKnsfUatfbXiLb7xF+xN3RUxFSiwe1yIopakk4Aqo8dKnsQwwM/dxkg2bM2zJZqee5XMmfcN2zPcqiQ9TxiRvM9nU9uOC+O5+IUYYbncKa1UFdX1EkKR00Esg8+URI7qpKx9ZBOWPAwpPPY9irVTXjZ6NWzXSsrttUx4pTRpVXCnVo26Y3qmkQ+UCAAxDEdQB498RNttN633V0993NG1PYI286zWhWIEykjpmn4yVI9Tgt6AKffCVr7dtzxIsFLWU7rFVBG9mnAVp6KcfXp51HJXPcfgw75NXWK9X3YF9qKWtglEPmLFc6PIxKgz0zQlvdyM5Q9iOM4ORaV/an2vdNuXehWKnp7lX0lhu9NEFjingaNhBP0KOkNCAQDjsQvbt54gbSTcNuarpIgbzb42NMUADVMIPU1Oxxk+pj+fHHWdA30dXSV9LS1lJKs1NUxJNDInZ0YZBwec/Een5az6pLww3S9vrv7PVrkUdfKTRtIQPZ6wj+7PVziTGMfexx7xOrt0GJPafNqPMMPkfR+zhA/mfV9/zSTjv2wP8Akay6NAcaorxIvM9+3DT2S3lpobfItFHHGcie4ysEfA45BxGPmp+9q3NzXhbDY7tc8jzYICtKvunqqZT5UQ6WIyASC3yB+Gqo8KrLJX3mqvdQrNDbFIieRSRJWTgjIZuCVGWPwLA+ugtjbVipdu2iitkPSzxr5lXKox59U4HmSH1x6L8gB6a0d37X/tJSUhp6n2S6W6Y1Ntqh1Dok4JRmT3gCQpyOQVB57Fm0aCuqeTxukUW6WCywdIZDeZjE7sAfriOORgW+Gacducd9blxuNo8OrD5SSGsu1Y81QvtDZnuFbIcy1VSRz0g9+fQDOTnTdcrhR2qhrLjWOUpqSJppSOWIHAVRx7xOAOe51zPf73XbgulZc6skNM3TDF1EpTwLwkKemB68ckk920GrcrlcbtWVFdcKiSepnYs7uew9FQdgo9AOBrU0a9AJIABJJAAHck+g0HmskEFTUyJDTwyzTOcJHCjSSMfgqoCf6asvavhbVViw124jLSU7dDx0CYWqlUjqHnsfqD4jHV3+qRq2bZZbJZohDbKCmpUChGMKDzZAO3mSnMjH5ljoOeqXY++awAw2KuUHP+KVKXsAf/emT8v+WtmTw68QI0ZzZmYKnWRHVUTt8wFWUsT8gDrozRoOVa6z3u2HFwttbSDJUNU08saMR912HSfyOtHXW7KrKysAVYEEHkEHggg8aSNxeG+27wks1FElsuGCUkpUAppG+E1OMLzzyuDznnGCHP8Ao1J3uxXfb9a1Dc4PLkwWidT1Qzx5wJIX9R+hHYgHjUZoLI2Lvhabo27uB0mtFUhpYJqs9SUyuvl+RMX48kjjn6ufu/Vf1n3BtWEUcNqrL3ZoiBbpaGQSV9JATkU08T5Zgo4jZT2ABx31zxq6/DDdZr6Y7fr5uqso4+q3vIT1TUijBiye7R+n8P8AJnQZorfufeV/tN1vNultNiss3tNDR1BHtdTOrK2ZUIDDJVerKgYGBkkvqx9GjQUV4m7cNou0d5ok6KO6SF38skeTXr774+Af6689+rsAM2lszcC7jsVHWOwNZD+6XAYA/eY1GXAHGGBDD8cemtvctmjv9ludrYhXni6qdzj6OojPmRtn4ZAB+RPx1Ufhdd5LXuCez1GViuqtCVbjy6ym6mTOTjkdanjuR8NBenGjRo0FT+MF06YrHZkb+8eS5VK+vSmYIfyOZP0H5Nnh9a/2XtW0qyBZ61XuVRjOWaoPVGTn1CBAfw1Vu/JDd99y0McnWqy221RHuqMwQOoxzwztn551fccccMccUShI4kWONV7KiDpUD8BoPvRo18syIru5ARFLMT2CqMk6CoPFu/s81Dt6nf6OEJXXDGcmVgRDGfwGWP8AMPu6qjUhe7nLeLtdbnICDW1UsyqTkpGTiNM/wqAPy1H6A1c3hxseOliptw3eJWqpVWa2U8gBFPGQGWocH7Z7oPsjn6x+jQNj7fXcN/pKaZc0VKprq4ejwxMoEX+clVPPYk+mukNB7o0aNAaNGoy93u17ft8txuMjLAjLGixr1yzSsCVjjUkDqOD3IHGSQBoJPRpDsniftm61DU1WslskZ1WmarcPDN1HGGlQdKn8ePnp7VldVZWDKwDKynKsCMggjjQRd+sNr3Db5rfXx5RvehlUDzaeUdpYifUevxHB765wvtkuG37nVWytUeZEQ0Uig+XPC2eiWPPof6EEdxrqTShvTZsW64rc0U0dLW0k3T7Q6FwaST+8QquCSDhk5HqOOrIDnmKGeeWKGCKSWaVxHFHEjPI7scBUVQSSfTjVtbI8ObpSVdvvl3nejkppEqKaigI89mGf8S/IUEcFRkkHBK4wXnbm0LBtqJPZIRLWlCs9dOqmokz3Cnsq/IfAZyeSxaA0aNGgNc/b8pJbBvOWupuPaJaa+UxPpK0nU+enH21b9fzPQOqq8YaANS2C6KozFUT0Erc5ZZU86MH0wOl/10FnUdVDXUlFWwnMNXTw1UR/gmQSD/XRpX8Oa723adpDdZejM9C5c5z5Lkp0n4BSoH4fLRoKstKy3XxIjkQrU53FU1nWChQw08zzdanIXACgjHwGNdBc6588N/8A10tn8ly//Vl10HoDUBvKqaj2tuWZcZNumgBIJx7Rin7D+bjU/pK8TpfL2hckyB51RQRHvzidZOMfy6DnzRo0aC7/AAktgp7LcLm6jzLjV+XG2OTBSjpHP8xf9P0snSt4fwiDZ+3VAA64J5jgg5MtRLJkkfj/ALxpp0Bo0aj7reLRZKU1dzq4qaHPSpkyXkb7sUagux/AHQSHOuevELc39oLy0NNJ1Wy2GSmpCuOmWQkebP8A5iMLz2UH7R0x7l8VIK6gr7fZaOqhNVG0BrKpkR0icdL+XFGWwSMgHr4znv2Q9rWyG8bgstvndEgmqkM/WwXriizK0a5IPUwHSMep0Foy+FlouFqsrxTSW65JbaRKxo4/NhmqPKUu8kTsGDZzkhh+Gov9heIuwqae5UN0pqy0UTLLUUQacq8TOodjTyIVX4sVfIHPppq3X4h2rbdQ1BDTtX3JQrTRLJ5UNOHXqUSSdLHq5BwF7HuPXS214kWvcNS1putHHRzVZ8mmDP59LVGT3TBJ1qMMewyCDnHBwHBr23f6LctrhuVKrR5d4aiB2DNT1CAFoyw4I5BU4GQQcDOBM6hrJtuzbfe6NbEliS4zpPJC0haGIoCAsKkcDk/H9AAJnQGjRo0Bo0aNAaSPFCn87aNbJkj2SroagAfa6pfZ8Hj+PP5fq76Wd+oJNobkUkgCljk4x3jnjcDn8NAs+D8ztZbzAR7sVzEqnnvLAgI+H2R+ujWl4N9fRusdTFA9rwuW6QxFRlgO2Tx+mjQK3h0jx73t8bjDoLojjjhlppQRxroLXPttCWjxKjiYydEW46mlRnOHK1ErwIzED16gddBc6A0k+J8bvtC4MM4iqaCR8ED3TMI+c/MjTtqD3bQm47a3FSKMu9BNJGMkZkgxOg4+ajQcx6NGjQdG+HkyTbP2+VBHlx1MLD+KOplXP599Slw3JYLXK8NfVPBKgB6XpaxjICAcw9ERDDkA9OeeO44QvCG7CSku1lkcl6aVa+mViT9DLiOQL8gwU/5/0cZNpW9pKl4rnuKnWoeWR4qa9VyRebKep3ClzyTknJPft8AX7nvHcVamLLRLZ7c5RDftzgUlPmQEoaaKUHqzjg4f5gAZFY3jb/iBNWST3Chu1xldQy1kCTV8EsR5Ro54Qy9JHKjjGew1eVPtDatPJJM1vWqmkjaJpblNPXv0MpjZVNW74BBIOAM/lxjXZe2YT1UUdfQEuX/6tudwplyRg4SOXoH5AaCh6TZ+8610SCxXMdf1Wnp3p4j8/MqOlP663qnZN7jjiqbPPTXpYj0VjWOUTvR1SknyyqnrPxVgv6cdV2Ns/b0ydFYLlWr1dbC4Xa51COwxy8bz9B7AfV9NFZs7bVVLHVQ00tvrYokgiqrPPJQzRxovQqjyCE4GAMqeBj00HPjWPdM80nXaLxJUOZJJOqjqmlYj32ZspnPOT+Pz1I0Oz91y9U70zWwx9HsjXVjQPV1h96GmoxNhmlcj3cccckcZusbWugCgbw3LgAD3paNjx8zDrJFsvbfVNJXxVN1qJYngaovVTLWyrG3dYy5Cr8iqgj46Dcob/ZZ4qVJbhTw1rRxLNS1zpS1qTEKCklNMVkBz/D+Gc8zGl2LasFKUFvvF/o4kAVYI68VMKqMjCJcI5ung44I1L0FJLRQGKWtq62QySSNPWtGZSWP1QIkRAo9AFH9dBt6NGjQGjRo0BpY39KkO0NyM/ZqaKIYxnqlnjjHf8dM+kXxTqfZ9pzRHP77X0VKMAEe6Wqfez6e5oILwb/uN0f8A3rb/ANyfRrf8IacpYbpUEYNRdHQZzysMEXI4+LHRoE3xHiqbVvX9pRjDTpbrnTEgFeuALF6fOPn8f1vSmqIqunpaqE9UVTBFURN95JUDqefkdVx4u2tp7XarrGGLW+pennwOBDVAYdiT6Mqgcfb1KeGF1Sv2zDSM2ai0zSUkgJy3lOxmibHwwSo/k0Dzo+OjRoOYN0Wk2S/3m3dJEUNSz02ec00v0sXP8pAPzB1DauvxW261ZRU1+pYuqe3jya7oBLNRscrIQP8A4ZJzx2YnsvFKaCY21e5tvXm33RAzRwydFVGveWmk9yRMEgZxyufUD4a6apaqlraenq6WVZaepiSaCRPqvG4yDzzrk3T/ALB3z/Z+Q2y5tI9nncvG4BdqGVjkuqjko32gPxHJIcL50axwz09TFDPTyxywTIskUsTB45EYZDIy8EHWTQGjRo0Bo0aNAaQt6b/XbNdQW+iggq6nie4xys6+VAw9yNWQ8O3fkHAxwerjb3pveh21TyU1M0c96lT6GDhlpgwBEtQAePio7n8ORz9U1NTWVFRVVMry1FRI8s0khyzu5yWJ0F/2bxI2hdfKjmqDbqp8AxV+Fi6v4agfR4/Er+GnNWV1V1YMrqGVlIKsCMggjjXJGnTw/q92yXqittouFRDSyP59cjATU0dNGQZHMUgKgnhQRg5IGdB0Jo0aNAaqHxhuEZbb9qV/fVai4Tpzwr4hiPw9JP8AZ5t7XPN7lbeW+ngpiWgqq+G3UzxksBSQHy2mXg8EBpO3roLe2FbzbtqWKNs9dRTmvfIAOapjMo4+AKj/AHwaZY444o44okVI40WONFGFVFHSqgfIaNBqXa3QXe23K2T8R1tNLTlsZKMw92QD4qcEfhqktg3SbbG6Z7XceqGOtkNrq0Y4WKrSTETt6cHK5+Dk6vvVNeK222p6qHclJGfJqikFxKdo6hQFilwOfeAwT8VHq/IXLo0qbG3PFuSzxNI4/aVCsdPcUJ95mxhJx8nAJ/EEenMpLuC0pe6Tb6O01ymSSaaOEArSRJEZQ9QxIx1cdIGT7wOADkhKSRxzRyRSIrxyI0ciMMq6MOkqwPoRrnPem1KjbFzZUDPa6tpJLdKTkhAQTDIfvJkD5jB9cLYt2SW9+IkFlr6u4Q2+iti1tDFRTSU4apEfX5pdDkEZbDDn3QPU5k6KODcFPfdq34e2RW+rnpKO4PNEtTV+zhfpUHD+dD1qsjBcEnnPUQQ5+0aYt07Tuu16vyqgedRTM3sdZGpEcyjJCsPRwO65/Akc6XdAy7a3pf8AbLdFLIs9A79UtFU5MJPq0RHvK3zHB9QccWxavFHaFfGntskttqCPfjqUeWLq/gmhUjH4qv8A50Fo0HV9PX22rTzKStpKiMd3p54pV/VGI1nLxhS5dAgzliw6ePnnGuSde5bHTk4znGeM/hoOmLjvHZ1qyKu8UYcD+7p2aplzzwUpwxH541XO4fFmqqY5aXb9M1KrhkatqulqnpPrDEpKKfmS3fsCM6qzRoPuWWWaSSWaR5JZXaSSSRi7u7HJZmbkk+uvjRrJDDPUSxwQRSSzSsEiiiRnkkY8BUVQST+Wg8jjlmkiiijeSWV1jjjjUu7u56VVFXkkngDXQ2w9qjbVrJqUX9q13RNWsMExKB7lMrAkELySR3JPcAaXNtbTo9mW+o3PuBPNuMESmnpYQJTTPKRGkUeODM5IXPYZ7/a022+07la6R3y43fynlgSCWz0kKtRRU462WEyyMWaQMeouAvOR9U4AMujWjRXW2XCoudNRzpNJbZY4KsxkMiSuvX0BgcEjs3wOR3Uhd1mVFZ2ZVVVLMzEBVUckknjGgVt+X9bDt+teNgK2uDUFEMkMryqQ8o6efcXJB+OPjpD8I7J51ZcL9Mp8ujU0NGTnBqJVBlYfyqQP8+oLd96q957kgo7b1TUkU4oLRGAQJGkZVec5++RnPGFUZxg6u+wWalsFpoLXT+8tNH9JJjBmmc9ckh/Ek4+AwPTQSmjRo0BrWr6GkuVHWUFXGJKarheCZeMlXGMqfQjuD6EfLWzo0HPMct58ON1SoVM0cWVdTmOO4W+U5VgcHB4yCM4ZSOcEG36mKn3BBY9y7fngevollmoHlOIZ4506JqOr6MkZ7fFWGfiD7vDadHui3mL6OK5U4L0FUy/VbuYpSOehvX4HnBxhqk2nui57KulVbrnFOKBp/KuNI3MlNMvu+dCM4z8cfWGPgCAsK0WfdNw3lJui826K1wQUJpKal9qgrJXJj8viSHjHLEk4PYYPcYt+CSvv/h/ZaWaaCpmrp6t6ikwtTTw+4peJ+44Dk/y+uNP1LVUlbTwVVJPHPTTp1wywsGR17ZBH9dVlW11XN4l1s1NbZrhJZLWlJR9EixU1PM8Ikaarmf3VQB5QeCSQAASeAmqa+Jdr5f8AZtxt/wC06Km6YjWIidIjEaZFajMPeDZHWmOcYVe4UdzeFVZTmSr27I1TB77vQ1DAVMYHvYgkOA47gA4PA+sTxJ7FuVPRW/cW57sJGrr/AHeRKSCmiMtTWtGC/lUMWS5yzlcZwOkZIxkM9DTboWpum4LlXRW2CWBpf2QT7TSwxw07qktXKx4ce6X8vAwuMn7Ic9VNLV0c0lPV081PURnEkNRG0UqEjPvI4B/prDq+LfuHbW6bMK7c1np6amjlSj9sr1jaikqGDAilmb6ZfU9hjOOoka1ZfDLYt2RqizXGaJCSFNFUw1tKp7497qb/ALTQUjo1a0vg5Vg/Q36Blyf72jdCPh9WVtYYvB68N/fXigQ9WMRQzye78fe6efl/XQVfo1clJ4O25ea69VUw+FJTRQEc/ekaT/TU5b7H4X2OUikS31dxQStHE86XC4O8AZmWnp+pj1jpP1UByNBUm39lbl3E0clNTGChZh111WDHB0+piB95z3+qD8yM51c+3dlWXa0D1FLC9ddlgkzUylEkkbp/u4Fc9CBu3fPPLEa+bduGq3ZS3pLA4tctFURUoqLlAk9QpMbsx9kDhVwQApZm+17vu4KpYovFekp6+ooKyhuMqXGqiutvuTfvEVdEwRgJX6chlCMpEoGCMD4hvbguO5a+17ppqmmhpbvZKy03mkoYOqdWt0brIJ0lIHmYYN1+4AOjGOdNVl3Rt/cVtWdKqCJ5IWWspZJ1inp26cSA+8G6fusP6EYCRdd2bhpKi0XO7bUuFvr7VUmOSrg8ySjqKGbC1MDnAXkdLJ9I2GUH49TPJsbw/vbwXdKFTHWRx1SmlmmggnWQCQOY4yAMg84x+ugjLJaLV/bGau2tN5NmoqBaW7+xnroaqtIISmiZsqSo6XkIJwcc5c6j/E3eKwRS7btsoNRMpW7SpjEULD/DA/ebu/wHH2j07u8d327aNGlh29HTRXFUACQRp5FuifL9TJ9XzGzkAg9+o9wHT9hbNm3FWNeLwkj2qKV3zKzdVwquvqIJYZKA58w55PHPPQDP4XbUFLTruSujIqapHS2I4IMNM2VafB9X5C8fV556+LQ14qqoVVACqAAAAAAOAABr3QGjRo0Bo0aNAaTt57IoNzU7VEHRT3iGPEFRj3Z1UHENRj0Poe4+Y4Ljo0HPNi3JubYtxnt9ZBN7Ks2K221JwAc482nbkAn0IyGGO/BW56O5WHdlouK2utT99pJqaoKKgqqVp4miBmhbnI5xng44JHOvvcO17JuWl8i4Q4mQH2arhCrUwH4I5HKn1U5H5jIpe67Z3nsWr/aNJNMaaJumK5UHUEKM2AlTHyVzxkMCvOMnQXDtraFl2zEvswknrDEYpKypOZChYuUiXPSik8kDvgZJxnUN4l3aqp7XRWOgBa4bhqBRIiHDmnyquq8jlyVTnjBbUNYfFqklCQbhpTA5wvtlCjPARjvLCSZB/l6u/YaaVsu1b/c7fui11wetpJ4naejmWeGQKOkxTQyZCkjI4Ckd+40GG626OzbKhsFK8SS1UdBYY3cEo89xqEgmlxyeeqR/98aPhpK1JTbh23OsYrLHdZ1kMYVRNHKxUP8AE8qeT6FfyltwpfKq5bdigsstTa7dc6W6VVTDU0YkeSJJEjjjhmkU+6zBmPy4+UTddtX+TeMlXap5KS3Xy1ey3uqhVfMiSJkR1hLDpEjgIEbBIyx+zoIvcu4rzXbn23Q2OtraGgqK1rU1fE7GnrZlnjWcwxOTEwiz0hujkkjJC8bO/wAbntkNja13i9zmeRqaeljdFkmWmp/OMgaiijlyQrGTDeuQBjWOSSzyeI+0rbb56NaKwWuop1iidSqVQSoRqcMTy49wnknIPqDhk3nV01ANn1k8kMSQbptxkklZV6IXhnikbLHsAct8hn00EjYtw2m9WaK7wyJFBHExrFlf/BvEnVKkrtj6o5zxkc+uq92aktJveWpmhhi/tLY6i800SKqezw1VQKhIlAGCQF54/wBOd247ZuMF1VtsyBtuby8qnvC0hMkFNEziaWeEx+6EdOsIc498rx1LiRvlFehvTbN0tVlqqqntFC9PVtGaeniMc4mQRwvUOikqGJIzjsPwDVov/RzxKuNIcR0O6qX2qEEgIasZk5JPcsJQB/8AUHHPM1fap9t3ehvUFPU1VNenS1XKioYxLUzVUcTyU1VBHwSwVWR/eHGO/SMZtx7VXctXt+plraihW1NNMDRqorPOkMTqY6gkqvSVz9U861rvvzaG34VpvbXuVZTosIhpHFRMWVenqnqD9GDx7/vE89joGyKXzII5pIngLxLJJFOY+uLK5KydDMmR64Yj56q3dfiLQ22F7NtMU/UgaJ62nSMUtOvOUpFUdBP8WMD0znKqV43dvHedQLZSRSpTTtiK225XYyKDkGocDqbHBOcLxnAxnTltLwvhpWhuG5BHPOuHjty9MlPGe/7ywyrEfdHHHds4ALGzdi3Dcs/7WvBqI7W0nnM8pb2i5yFuplVmPX0nnqf17DJyY70p6empYYaamijhghRY4oolCoiKMBVUcY1kVVUBVACqAqgAAADgAAa90Bo0aNAaNGjQGjRo0Bo0aNAa8ZVYFWAIIwQRkEH0IOvdGgRL/wCGW2ru0lRQ5tdWwP8AhUU0jtnOXp+Mf5WX8Dqua3YniDt2cVVBHNP5eClVZJZDKMnt5a9M/wCPukfPXQOjQUHR+JO+7TK1PcDHVGPCvDc6YxzpwDy0YR8/jnvplo/GOlPSLhZJk+9JR1KyZ/COVF/7+rMrLZarioWvoaOrUDAFVBFNj148wHS1W+G+xawlhb2pXIx1UU8sQHfsjFk9fu+mghj4l+Hla8T1durPMjcSo9VQUkxjkQ9SsrLIzZzyCNZKnxM8PZniaejrKp4CTA70FO5jLj3jGZpMjsM/l8OBvCLaJLEVt5UHsBPSkDt8YM6+f+iDaf8A8/ev/wA1H/8Az6DHN4vbbjytLbLnIFBC+YKaFcjsB0u5x+X5agK/xfvUystutdHSZ4D1Ej1Ug+Y4RP1B02weFOyoseZ+0qjBXPnVSrnHcfQovf10xUO09o23pNJZbejr9WSSETzLxjiWfqf+ugpHzfE3ebdIN1rYJCeE/drcCo7Ejop8/ic/rppsvhFOxSa/XBI16gTS2/33Ze+HnkAA+Bwh/HVwY9PTRoI61WSyWSH2e10MFLGcdZjBMkmOxklcl2/NjqR0aNAaNGjQGjRo0Bo0aNB//9k=