Meet Livia Amitrano, Our Newest Exchange Student from Italy!
Recently, the Clearfield Area Junior Senior High School has had the pleasure of welcoming another foreign exchange student to our school. Livia Amitrano is a 16-year-old exchange student from Follonica, which is a town in Italy. Livia is in her junior year at CAJSHS and may be spotted in some of your classes. You may even have Livia's host parent as one of your teachers, Señora Rose. Livia is also involved in our school's Key Club and is eager to make new friends.
Here are a few questions Livia answered for students to get to know her better:
Q: What were you most looking forward to in the United States?
Livia Amitrano: "I was looking forward to meeting new people and seeing how American schools function."
Q: What is most different about the United States compared to Italy?
Livia Amitrano: "The school is completely different. In Italy we go to school from Monday through Saturday, and we are only there for five hours a day. We stay in the same room with the same classmates, and the teachers are the ones who change rooms. We also finish our schooling at 19 instead of 18. Italy schools are very academic-oriented and have no clubs and sports."
Q: What is a day in Italy like compared to a day in the United States?
Livia Amitrano: "In Italy we go to school at 8 a.m. and then we end at 1 p.m. We don't eat lunch at school, instead, we eat at home. We take trains to and from school instead of school buses. Usually, as soon as we get home from school and eat, we have to study for continuous hours. But if I am lucky I get to go to the gym. It is normal for Italians to eat dinner at 9 p.m. Shortly after dinner, I do my skin care, self-care, and more studying right up until 1 a.m. when I go to bed."
Q: Were there any food or drinks that you have tried so far here in the U.S that you don't have in Italy?
Livia Amitrano: "I recently tried Dr. Pepper, tacos, mac and cheese, and pickles, all of which we don't have in Italy. They are very different from Italian food, but interesting."
Q: What do you miss the most about Italy?
Livia Amitrano: "I miss my family, friends, my boyfriend, and my dog and cats named Nana, Rocco, and Birba. But the Mar Mediterraneo Sea is what I miss the most. I live right on the coast and spend most of my days hanging out on the beach with friends. It is almost always warm and sunny in Italy."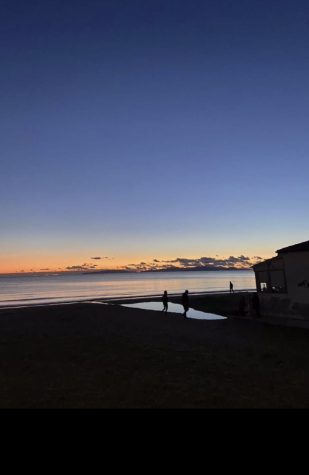 Q: How long have you been learning the English language?
Livia Amitrano: "I started learning English when I was six and I have never stopped. We learn it in school at such a young age to stay fluent."
Q: Is the social aspect in the U.S different from Italy?
Livia Amitrano: "Here in the U.S. there is not much to do that is similar to what my friends and I are used to. In Italy we have something called disco. Disco is a place people go to have fun and dance to music with their friends. Many times, you are able to meet famous Italian singers and they put on concerts for us. Disco is every weekend and on holidays and it goes on from 12 a.m. to 5 a.m. It is my favorite thing to look forward to."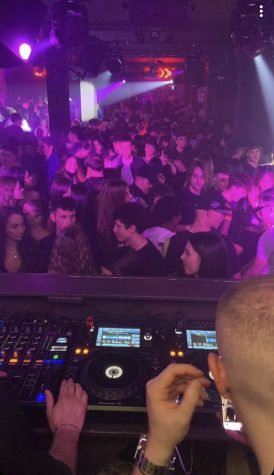 Livia Amitrano has provided her snapchat username so she can meet new friends: livia_amitrano.