Out With the Old and In With the New! Starry Review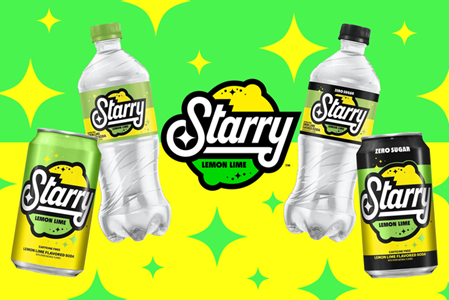 As many may know the company Pepsi made a decision to go out with the old and in with the new as they replace their Sierra Mist with their new soda, Starry. The company decided to make this change, so they had better competition with the company Coca Cola. The Pepsi company made this change to not only the name but the ingredients. In Sierra Mist, you will find real sugar, but in Starry, you will find high fructose corn syrup as the replacement for sugar. This will also mean that the looks of the bottle will change. This new soda is now a caffeine-free beverage because of its new ingredients replacing the real sugar.
Starry has decent fizz when you open it. The new soda has a less sweet taste, and it is also said to have a crisper citrus taste. Most people are saying that they would put Starry above 7-Up, but below Sprite. Many say that they like Starry less than Sierra Mist because of the difference in flavor. In my opinion, Starry is the better choice because of the less sweet taste. Others are saying that they would put Sierra Mist over Starry, but they definitely have a sweeter tooth. If you get the chance, you should try the new soda Starry. It is sold in all stores worldwide as it replaces Sierra Mist's place on the shelf.
Picture Source: https://www.facebook.com/*. "PepsiCo to Launch New Sprite Competitor to Target Gen Z." Ad Age, 6 Jan. 2023, adage.com/article/marketing-news-strategy/pepsico-launch-lemon-lime-soda-starry-target-gen-z/2462021. Accessed 18 May 2023.