Swimmers and Divers Compete at PIAA State Competition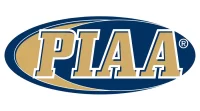 The Clearfield Swim and Dive team recently competed and exceeded at this year's state competition. The team was able to send ten swimmers and two divers to the state meet to compete. In order to qualify for states, the swimmers and divers had to win their event at the District 9 championship meet, and the swimmers could also qualify by swimming the one of the next 24 fastest times throughout the whole state. The boys' 200 medley relay and 200 free relay team of Nick Vaow (junior), Derrick Mikesell (junior), Connor Morgan (sophomore), and Landyn Rankin (freshman) was able to crush their competition at districts to easily punch their ticket to states. Swimmer Nick Vaow was also able to win both the 200 free and 100 free individuals to make his way to states in two additional events. Although Derrick Mikesell was out-touched in the 50 free by DuBois's Jaedon Yarus, he was able to swim a fast enough time to qualify in the individual as well. On the girl's side, senior Beth Struble was the lone gold medalist for the Clearfield girls' team after winning and qualifying for the 500 freestyle. Even though the girls' 200 freestyle and 400 freestyle relays did not win at the district meet, they were also able to swim fast enough times to qualify for the state meet. Divers Keegan Macdonald (junior) and Deliah Elbe (sophomore) also easily out-dove their competition to make their way to the state competition. Along with the competing swimmers, the Clearfield team also brought along sophomore Lucas Scott and senior Emma Quick as alternates for the relays.
At the meet held at St. Mary's High School on March 2nd and 4th, all events were swum in prelims to compete at a spot at finals. Nick Vaow was the only swimmer to make it back to finals in his 200 free and placed 14th overall in the state in that event with a new personal best time of 1:47.34. Diver Deliah Elbe also competed and placed 17th overall in the women's diving competition. And to wrap up the already fantastic week of swimming, diver Keegan Macdonald competed and took a 5th place medal home to represent the school on a state level. Congratulations to all who competed.
Photo Credits:
https://tse2.mm.bing.net/th/id/OIP.VMYAb4STEvr014C2p7NBuwHaDk?pid=ImgDet&rs=1