The Walking Dead Season premiere shows changes afoot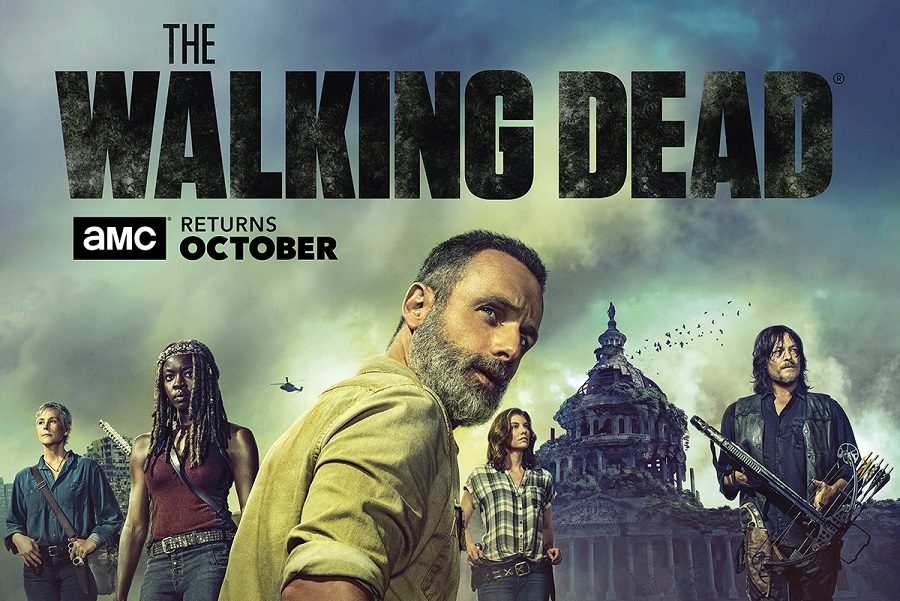 The Walking Dead is in its ninth season, and Sunday, Oct. 7, was the season premiere. This season is supposed to be bigger and better than ever.
There will be drastic changes in the way it is filmed and the direction it plans to take. Not only will new characters be introduced, old characters will experience new things that will either change them or break them. Angela Kang will be taking over Scott Gimple's spot as showrunner. Kang plans to make this season the best it can be and do things that needed to be done for a long time.
The episode starts a year and half after the war with Negan (Jeffrey Dean Morgan). Each of the individual groups are facing their own individual problems but there are problems that they are all facing. Hill Top is being run by Maggie Rhee (Lauren Cohan) and she is having problems with the previous inadequate leader ,Gregory (Xander Berkeley). Gregory, in the previous season, tried multiple times to end Maggie but will he change this season, or will Maggie have to do something never seen in the show before?
Alexandria is also facing very difficult problems because some of the most opinionated characters live here and are a part of this main group. These characters include Rick (Andrew Lincoln), Daryl (Norman Reedus), Michonne (Danai Gurira), Carol (Melissa McBride),  Ezekiel (Khary Payton), and many others. In this episode, the group is worried about trying to plow fields and grow food, so they are forced to think outside of the box.
Their idea is to go to a museum to take a display plow, but this proves to be more of a difficult task than anticipated because the museum has a glass floor that contains walkers. This a very difficult task that could end their lives, but they are willing to risk it and it proves to be worthwhile. As they are working on taking the plow, they end up losing someone, which leads to worse problems.
Hilltop and Alexandria have different problems because they are different groups but are all working towards the same goal. They have a similar problem and that is the Sanctuary and the people who live in it, the Saviors. The Sanctuary was once run by Negan, and Rick decided that they cannot kill the Saviors because they surrendered but not everyone agrees with that decision and some of the Saviors are rebelling. Rick does not want to harm the Saviors but not everyone agrees, including Daryl, who is Rick's right hand man.
Overall, this season is going to be better than ever because it is not just about surviving it is about establishing a society. The season directors are making great decisions so far in the production of this season. The actors are also doing an amazing job because they become their characters. I am very excited to continue watching The Walking Dead.
About the Writer
Molly Kessler, Staff Writer
My name is Molly Kessler and you most likely don't know anything about me so let me tell you some things about myself. I am currently a junior. I really...