New Social Studies courses offered at Clearfield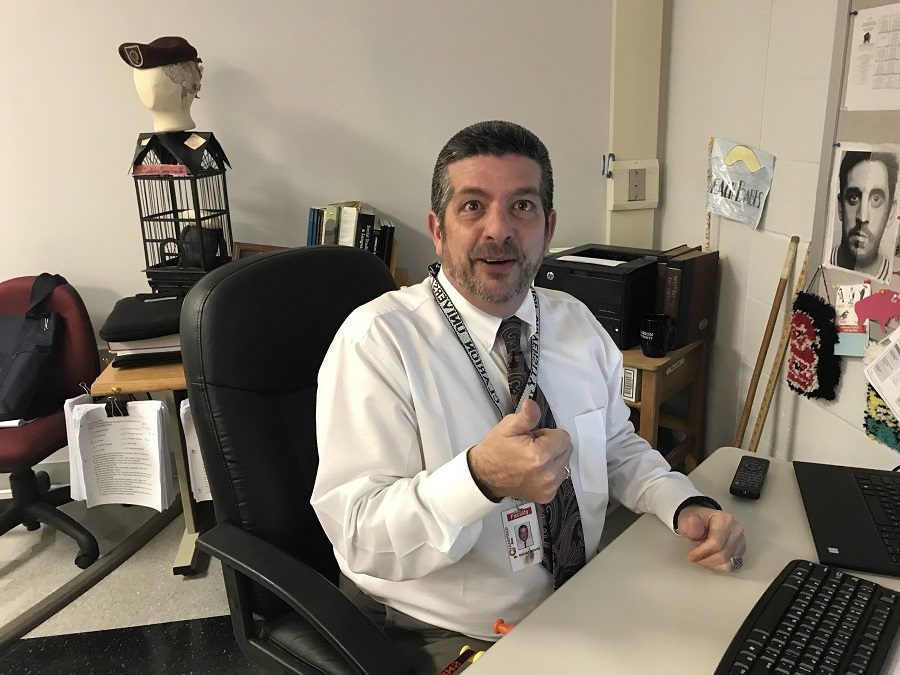 The 2018-19 school year brought a change in part of the core curriculum at the Clearfield Senior High School. Prior to this year, most students followed the same track of social studies classes. However, new courses added to the Social Studies Department have widened the range of subjects students can learn about.
Social Studies classes prior to this school year consisted of: Psychology, Pop Culture, Sociology, U.S. Government and Economics, Anthropology, Sports Society, World Cultures 1 and 2, Civics 1 and 2, and US/PA AP. Even more classes have been added to the already extensive list of courses, giving students many opportunities.
Western Civilization is a new course that is taken mainly by sophomores, and it can be used to replace World Cultures 1 and 2. Western Civilization examines past cultures, beginning with the Ancient Near East and proceeding through the Middle Ages. Western Civilization can be dual-enrolled.
Pennsylvania/Local History is a course that demonstrates the importance of the Pennsylvania commonwealth during the start of America. Pennsylvania and Clearfield geography are covered within the course.
Modern America addresses the social, economic, and military aspect of the United States from post-World War II to present day. Important people, issues, and events of the time are emphasized.
Civil War and Reconstruction examines the wartime struggles during the Civil War, consequences of the war, and the quest to form a new Union. This course  emphasizes important people that influenced the American experience and events that shaped the United States today.
The World Wars covers the major issues of the wars, and what led up to the wars. Major battles, powers, and personalities that influenced the outcome of both wars are heavily covered throughout the course.
Criminal Justice introduces students to the field of criminal justice to students by teaching them many components of criminal justice, such as examination of historical evidence and the theories of crime causation.
One of Clearfield Junior-Senior High School's social studies teachers, Mr. Billotte, is very enthusiastic about the changes, stating: "The Social Studies Department added additional classes for students to take to achieve their required credits for graduation.  Adding additional courses provides for our students to take those courses that they are interested in taking. Choice is good.  It gives students the opportunity to explore history in those electives / courses that they wish to."
Mr. Billotte teaches one of the new courses, Criminal Justice, and he believes the new course is already going well. Out of the many benefits of the new courses, Mr. Billotte has one favorite part: the excitement of the student body. When asked about his favorite part of the change, Mr. Billotie stated, "My favorite part in all of this…simple, adding new courses and offering those classes that get our student body excited about history classes. Having them actively pursue courses that they have chosen lends itself to success for all involved. These courses are also ones which add to potential career paths they may wish to pursue as well."