Jace Kephart is exceptional senior class president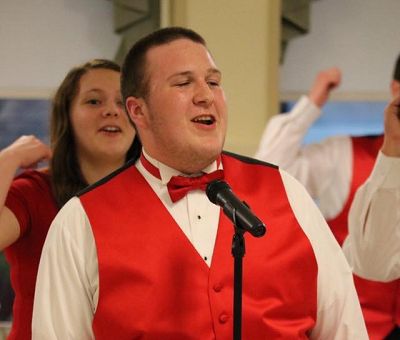 Many people in the halls of CHS know senior class president, Jace Kephart. Jace holds a very important position as being senior class president, but still manages to do other amazing things in his free time such as acting in the plays and musicals, playing in the marching and concert band, and singing in the choir. Luckily, he has found it easy to balance time between these activities.
Jace states that what he enjoys the most about being class president is helping classmates to have a fun year, as he believes senior year should be fun and memorable. He says that he really enjoys planning events such as the dodgeball tournament this year.
Although it is very fun to Jace, there are many responsibilities he has to manage. "There are many responsibilities that go with being senior class president, such as attending all meetings, planning fundraisers, planning field trips, and deciding where to put all of the earned money. However, the most important and honored responsibility is the laying of a wreath at the Tomb of the Unknown Soldier in Washington D.C." Although, out of all of these tasks, he feels that the hardest was coming up with the T-shirt design for the senior class shirts.
Jace has been the president of his class every year since eighth grade, and has also been president of National Honor Society and secretary of the physics club. He doesn't plan to end his responsibilities so soon after graduation either, as he and fellow class officer Brianna Shaw, class secretary, plan to hold class reunions each year.
Jace gives advice to class presidents of upcoming grades, stating, "Make sure you always put forth the care and happiness of the other students. Mach sure each year is fun for them."