Students participate in Queen of Hearts fundraiser
Hang on for a minute...we're trying to find some more stories you might like.
Cardiovascular disease is the leading cause of death in the world, according to the American Heart Association (American Heart Association). In order to raise awareness about the importance of heart health, the CAJSHS participates in the Queen of Hearts fundraiser.
Being a coordinator of the project entails raising money for the American Heart Association. According to Mrs. Borden, all proceeds go directly to the American Heart Association. She also said that senior girls with 15 or more volunteer hours are eligible to participate.
This year's participants are Lily Rosinsky, Katlyne Fye, Karly Rumsky, Brianna Shaw, Makeeli Redden, Riley Paul-Cook, Makayla Lutz, Ally Hertlein, Kalee Reasinger, Alayna Ryan, Taylor Martin, and Briana Miller.
Mrs. Borden explained that the fundraiser takes place annually during the month of February, which is the American Heart Association's Heart Healthy month. According to Mrs. Borden, the CAJSHS has been participating in the fundraiser for over 20 years.
Karly Rumsky, a senior here at CAJSHS and a participant in this year's fundraiser, wrote: "I am very passionate about assisting people who need help with health issues, and I would like to help in any way that I can. This cause hits close to home to me because I have had many family members with serious heart issues in the past."
According to the American Heart Association, nearly 80 percent of cardiac arrests can be prevented with education and lifestyle changes. They encourage people to make healthy behavior changes such as "getting plenty of physical activity, maintaining a heart-healthy diet and managing blood pressure" (American Heart Association).
Students can get involved in this fundraiser by making donations to the corresponding candidates' cans at local businesses such as Old Town Road Dairy and the YMCA in Clearfield. Donations can also be made online until  Feb. 28.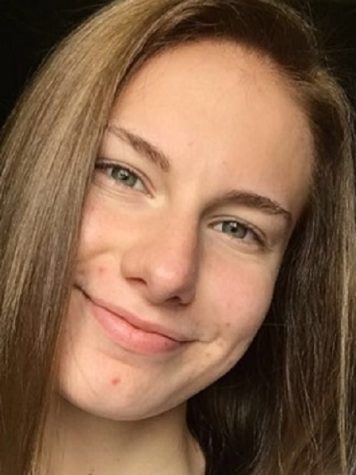 Erika Frye, Staff Writer
I am currently a junior at CAJSHS. I love dogs, books, and coffee.