NHS hosts blood drive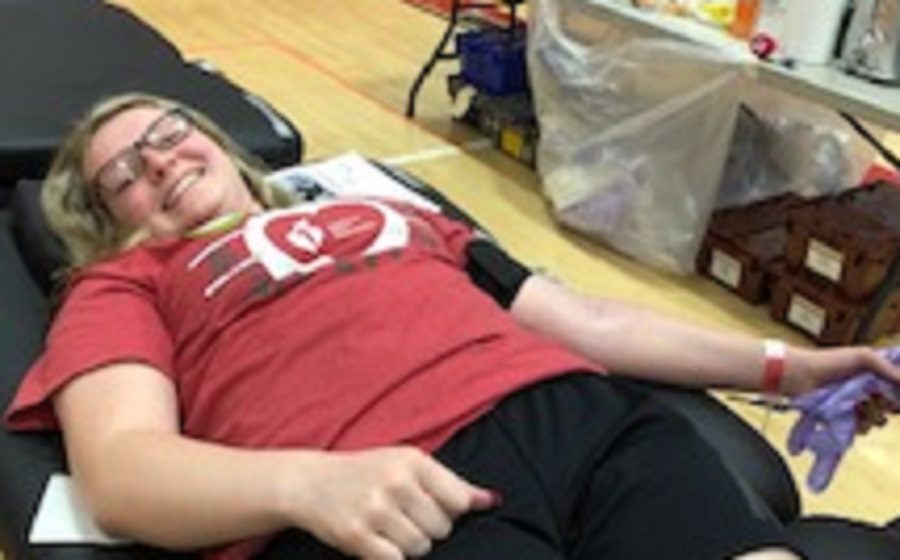 Clearfield High School's National Honor Society hosted their second blood drive of the 2018-19 school year on May 7. The blood drive was sponsored by the American Red Cross and took place at the Weiss Gym.
According to the American Red Cross, anyone ages 17 and over is eligible to donate blood, and 16-year-olds may donate with parental consent (American Red Cross). In addition, those who wish to donate must be in general good health, weigh at least 110 pounds, and have not donated blood within the past 56 days (American Red Cross).
The most general type of blood donation is Whole Blood donation, which can be transfused in its original form (American Red Cross). The other forms of blood donation are Power Red, Platelet, and AB Elite Plasma donations; in which only certain components of the blood are kept and the remaining are returned to the body (American Red Cross).
National Honor Society president Jace Kephart expressed that the turnout at this blood drive was roughly the same as it has been in the past, and that the next blood drive at the school will be in October 2019.
Kephart also said that students received incentives for donating blood: snacks and a $5.00 Amazon gift card.
The next opportunity to donate blood locally will be June 7, 2019 at the Emmanuel Methodist Church in Clearfield from 12:00-5:20 pm (American Red Cross).