Jeff Yalden makes his way to Clearfield Area High School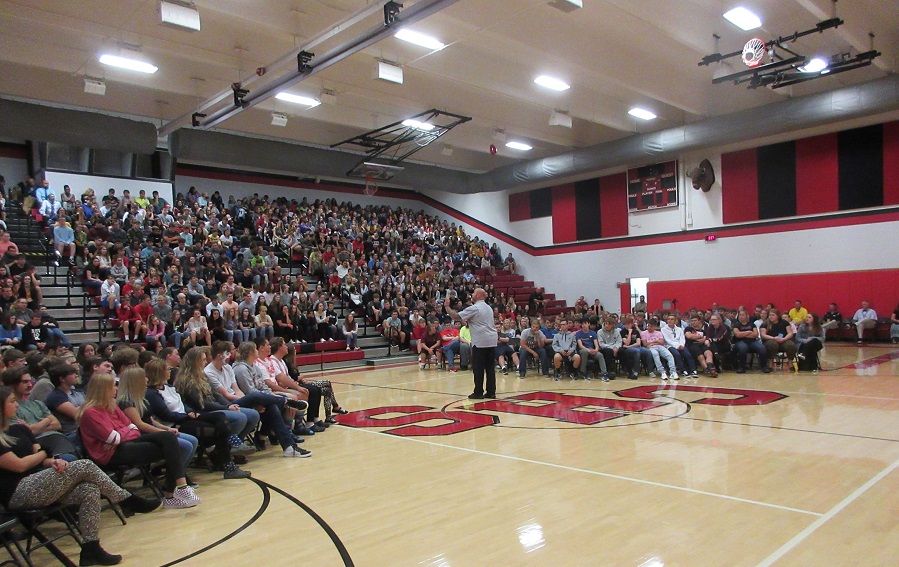 On Wednesday, September 11, the Clearfield Area Junior-Senior High School had a special guest speaker. Jeff Yalden, who is a very high in demand motivational speaker, took his story to the hundreds of students here, following World Suicide Prevention Day. Throughout the speech, Yalden informed the students about his experiences that have changed him. By sharing personal stories about growing up, being in the military, sharing his mental disorders, and sharing details about his devastating divorce, he was able to get many inspirational, moving messages across to the students and staff.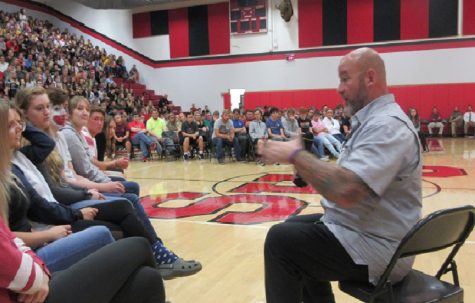 Throughout the speech, Yalden had the chance to speak with students one on one in front of the whole group, and he gave them advice for anything they may be going through. Before starting the speech, Yalden stated, "My talk to you today, ladies and gentlemen, is about life," and that's exactly what he talked about in the hour-and- a-half long speech. As he spoke, everyone in the Weiss Gymnasium listened closely to everything he said.
"My mental illness was greater than I expected it to be," Yalden stated. He spoke about believing in yourself, realizing your worth, being comfortable with who you are, and healthy behaviors that everyone should follow. While sharing his touching messages, he also told the hundreds of students about his personal life. He shared experiences that led him to this point in life, experiences such as battling anxiety and depression, battling bipolar disorder, having a difficult home life, and difficulties involved with being in the United States Marine Corps.
"I don't want to believe in you more than you believe in yourself," said Yalden. His most powerful message was about students believing in themselves. He also stated, "Learn to be comfortable with who you are not."
The speech overall was very touching, and people everywhere could learn so much about believing in themselves just by listening to Jeff Yalden's lecture. As Yalden stated, "Life happens, but when life happens, we pick ourselves back up."
About the Writer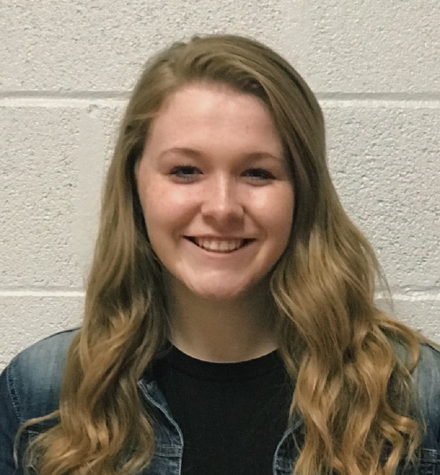 Paige Rhine, Staff Writer
My name is Paige Rhine, and I am currently a junior at Clearfield Area Junior-Senior High School. My school activities include basketball, volleyball,...