Clearfield High School's newest addition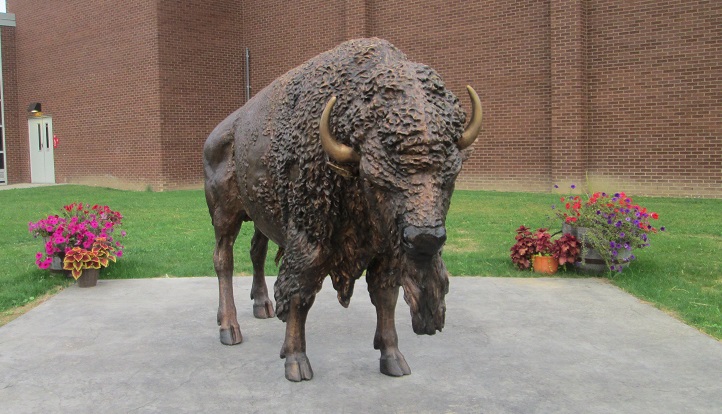 Recently, a six-foot-tall, eight-foot-long Bison statue was placed in the front of Clearfield Area Junior-Senior High School. The statue is made of poured bronze and weighs around 800 pounds. The building of the statue was covered by student club funds that had been accumulated over the years.
The idea behind the statue was made up by last year's students who were trying to think of useful ways to use the accumulated funds. They wanted to use them on something that would represent spirit for the school.
After being asked what people's reactions were to the statue so far, Mr. Struble, the Superintendent at Clearfield Area High School, claimed: "It appears that people have been excited to see him. Many pictures have been taken, little kids like to go pet him, and overall he has been a nice addition."
Even students at Clearfield High School have stated that they thought the statue displayed pride for the school. Overall, the statue has had a positive effect on the school so far and many students and staff find it to be an admirable addition.