Driver's ed instructor receives new room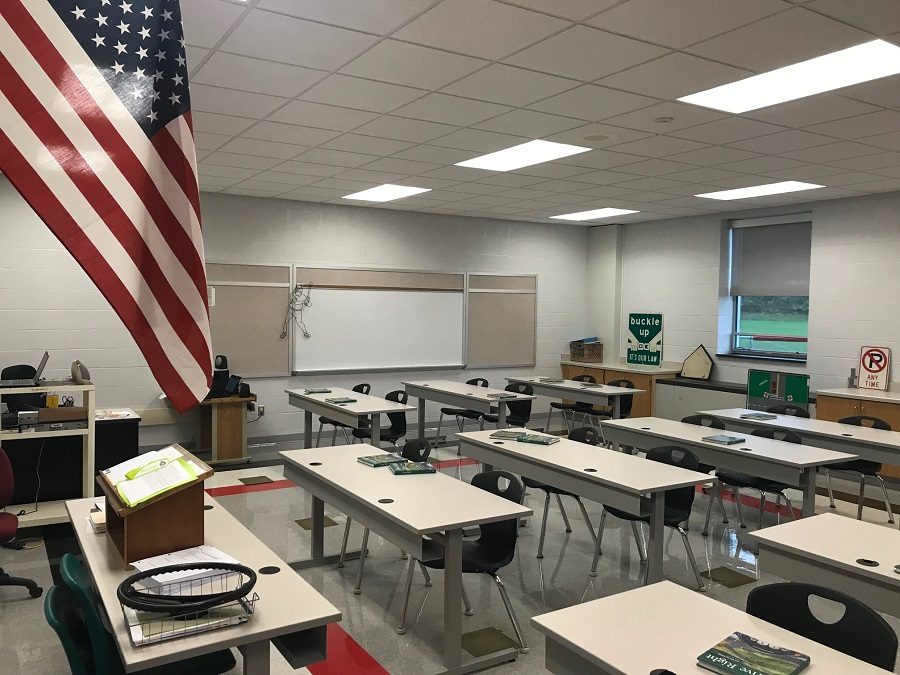 In the new 2019-2020 school year our drivers' ed instructor Mr. Brandon Billotte has switched to an improved room. He has moved from room 316 in the math wing, to room 236 in the social studies wing, due to the school re-purposing the computer labs.
This gives the drivers' ed course a full-size room, instead of a half size room that was not up to date with the rest of the rooms in our school, despite the fact drivers' ed is a course required to graduate.
According to Mr. Billotte, this will greatly improve the quality of his classes. This new room providing much more space to move around during lessons, allowing for more lesson variety and the use of a smart board, which he hadn't had in his previous room. This new room also has windows that give an overall better atmosphere.
This new change is welcomed greatly by the students. Some have come back to say that it wasn't fair that they had to be in his old room and not the new one. Mr. Billotte is also encouraging students to come down to see this change of atmosphere and to say hello.