The Lady Bison Host Annual Dig for a Cure to benefit local families
On Oct. 10, the Clearfield Lady Bison volleyball team hosted its annual Dig for a Cure game against the Lady Mounties of Philipsburg. This would be the Lady Bison's fifteenth game of the year with a record of 0-14 so far.
However, this night for the Lady Bison is not all about winning or losing. For them it is honoring the ones who are fighting this battle of breast cancer. Head coach Sandy Bailor states the following, "It is all about honoring the ones we have lost, the ones who have survived and the ones who are fighting this dreaded disease called cancer. Families are devastated by this disease, so whenever we can help a family that is our goal."
This year the Lady Bison recognized Janette Peacock. However, when Janette heard of another local family who recently had a loved one diagnosed with cancer, she asked to split the money with that family. With basket raffles, 50/50's, selling t-shirts, baked goods and ribbons and donations at admission, the Lady Bison were able to raise around $2,500.00 between the two families.
After the ceremony for Janette, the Lady Bison were ready to take on the Lady Mounties of Philipsburg. With a strong atmosphere around them, the Bison fell short of the win in three sets. The scores of the game are as follows:
22-25
17-25
15-25
As the Lady Bison conclude their time with the Lady Mounties, they will tuck this night into their hearts as a night they could never forget. "Yes, we had a great crowd, we played very well against a top-notch program, I was extremely happy on how the girls came out to play. I feel the crowd saw a great match with long volley's, great hits and great plays by both teams.  The most important thing I will remember is the great support from the fans, friends, families, the PO players, and Coaches along with their fans for helping us with this great cause without all of them we would not of had such an amazing successful night," comments Coach Bailor.
The Lady Bison finished its season on Oct.22 against the Lady Eagles of Tyrone. The Bison finished its season with a record of 0-18.
About the Contributor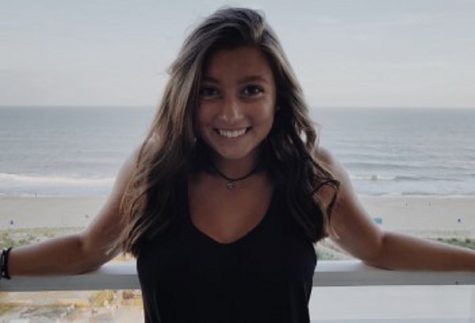 Bella Spingola, Staff Writer
Hello, my name is Bella Spingola and I am currently a Senior at Clearfield Area Junior-Senior High School. I am involved in several clubs at the school...