Student in the spotlight: Cruz Wright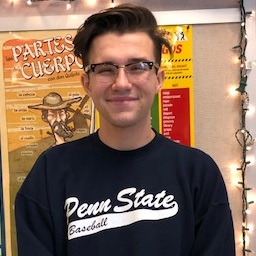 Cruz is a Senior at Clearfield Area Junior-Senior High School. He is involved in many school activities and organizations. Cruz is the senior class president and he is sharing with us his insights on the school year along with his future plans.
 What activities are you involved in through the school?
Cruz: "My school activities include: Drum Major, Band, Choir, Show Choir, Dram Club, NHS, SHS, Key Club Treasurer, Class President, Student Council, and Bocce."
What are your future plans?
Cruz: "My future plans are to attend a D.C. university majoring in International Relations. After college, I would like to be an international diplomat."
What are you going to miss most about high school?
Cruz: "Of high school, I will most miss the relationships. Not only have I become friends with many amazing students, but my teachers as well. In the little pond that is CAJSHS there is a sense of belonging and community that I will miss after high school."
What is your favorite part about being the class President?
Cruz: "My favorite part about being class president is getting to watch my peers grow, learn, and become independent adults. I am excited for what the future holds for all of us and seeing the many different places that we all will go."
What is your favorite high school memory?
Cruz: "My favorite high school memories would probably be when I got to speak at the pep rallies. It was a really exhilarating feeling to stand in front of everyone in the school and be one of the main focuses of the shenanigans."
What are you most excited for this school year?
Cruz: "This year I am most excited to be enjoying some of my final experiences as a high school student. It is bittersweet to be enjoying some of my last memories with the people I have spent the majority of my life with."
What advice do you have for underclassmen?
Cruz: "The best advice I have for underclassmen is to try your best. No matter what it is, it is so enriching to participate and put yourself out there."
What else would you like the readers to know?
Cruz: "I would like the readers to know that it means the world to anyone to be recognized. Whether it be a student, parent, teacher, or anyone else the best feeling in the world is when a person feels appreciated. Take the time each and every day to make someone near and dear to you feel appreciated!"
About the Writer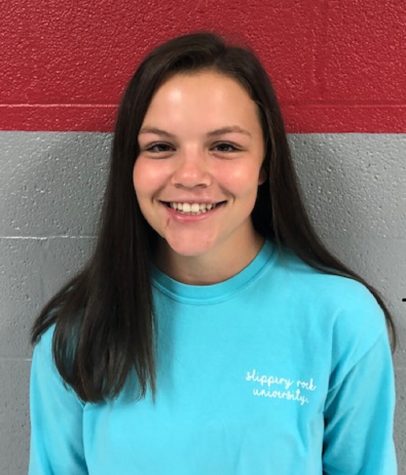 Christina McGinnis, Staff Writer
My name is Christina McGinnis. I am a Junior at Clearfield High School. I am involved in golf and  this year is my third year as a member of the Golf...