Top ten Christmas movies to watch this season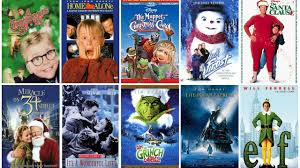 The holiday season is coming up so here are some family movies that are great to watch during this winter season.
Elf– A movie about a baby boy that crawls into Santa's sack and gets taken to the North Pole. He becomes an Elf but grows up fast and he is the biggest elf there.
How the Grinch Stole Christmas– A who that does not enjoy Christmas at all. He lives on top of a mountain with his dog. He gets invited down to the Christmas cheers by a little girl. They stuff him full of food, but afterwards he gets mad and leaves after a huge fight happens.
A Christmas Story– A family gets a leg lamp in the mail they have a hard time pronouncing the package. Ralphie gets a gun and his parents say he will shoot his eye out. He has a bully who he must dodge constantly. He tries to make Christmas Day great.
The Polar Express– A group of kids get on a train to go see Santa Clause in the middle of the night. One little boy almost doesn't make it on the train. They sing and dance on the train getting to see Santa after a long night and then returning home.
Home Alone– A family goes on vacation, but they forget their son at home. Two men try to rob the house, but the little boy protects it. He puts the men through many hard tasks bruising them and burning them.
Frosty the Snowman– Children build a snowman, and when doing so they put a black hat on him that makes him come to life. They all have fun but eventually he starts to melt. A bad guy tries to get the hat of the snowman many times but fails.
Rodolph the Red Nose Reindeer– A reindeer is born with a red glowing nose, his parents try to cover it up, but fail. Many of the other reindeer make fun of him for it, but Santa realizes that Rudolph's red nose is helpful. He puts him in the front of the other reindeer to guide the way.
A Charlie Brown Christmas– Christmas isn't always jolly for everyone 100% of the time, and we've all had Christmases that just didn't go our way. It's nice that A Charlie Brown Christmas gives kids a view from different sides.
Jack Frost-This is a personification movie about ice, frost, sleet, winter, and freezing cold. An old man is held in charge of the frosty winter weather, nipping the fingers and toes in such weather, coloring the foliage in autumn, and leaving fern-like patterns on cold windows in winter.
The Santa Clause– A divorced dad has custody of his son on Christmas Eve. After he accidentally kills a man in a Santa suit, they are magically transported to the North Pole, where an elf explains that Scott must take Santa's place before the next Christmas arrives. Scott thinks he's dreaming, but over the next several months he gains weight and grows an inexplicably white beard.
About the Writer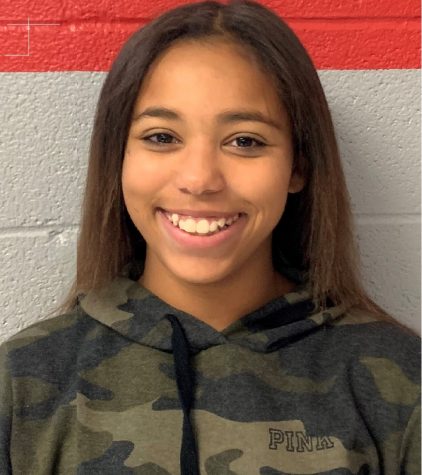 Prudence E. Corrigan, Staff Writer
Hi, my name is Prudence Corrigan. I am a freshman in high school. I run track and swim competitively.