2019-2020 boys varsity basketball season starts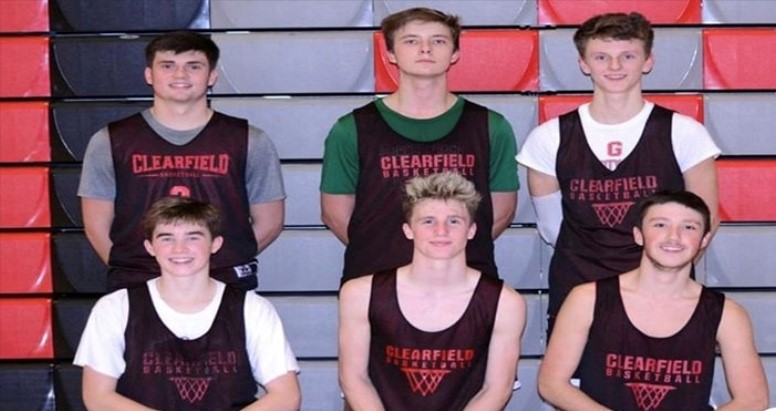 This year the 2019-2020 boys basketball team is coached by head coach Nate Glunt, a gym teacher at the local Clearfield High School, and assistant coach Donnie Shimmel, a 7th and 8th grade social studies teacher.
The varsity seniors on this years' basketball team are: Cade Walker, Andrew Lopez, Harrison Peacock, Kandyn Hudson, and Jeremy O'Dell. Also, the freshman who are on the varsity team this season are: Morgen Billotte, Cole Miller, and Andon Greslick. They had their first game on Friday, Dec. 6, where they took the victory 82-31. They had their second game on December 10, where they also took the victory 56-38. As the boys continue to work hard and accomplish many goals and dreams, here are the coaches' take on this year's basketball season.
Coach Nate Glunt states,"My favorite part about coaching basketball is the relationships that I get to build with the players and the assistant coaches.  We spend a lot of time together and I enjoy getting to know the players and my staff on a personal level. I am excited to watch my players compete and improve throughout the year both individually and as a team. My goals for the season are to have a winning season, compete for a district and mountain league championship and to be playing our best basketball at the end of the season."
Coach Donnie Shimmel states,"Having a positive impact on these young men is my favorite part of coaching.  The Bison Basketball program, led by Coach Glunt, does an excellent job of that.  As do many other programs in our district.  Teaching the game is also very motivational.  Getting the players to compete at a high level is also very rewarding. Promote their growth as student-athletes, young men and basketball players. A winning season, win the league championship, win the district 9 Championship, and advance in the state playoffs are what I hope they accomplish. I am excited about the previously mentioned things concerning my motivation for coaching.  But for this season, I am also very excited about the potential for growth and achievement with this group of young men."
Freshman Varsity Player Cole Miller states," My favorite part about basketball is being able to block everything out and just be alone with a ball and a hoop, nothing comes close to that. One thing I want to accomplish this season is winning state playoff game(s)."
You can find the boys team schedule right here 
About the Writer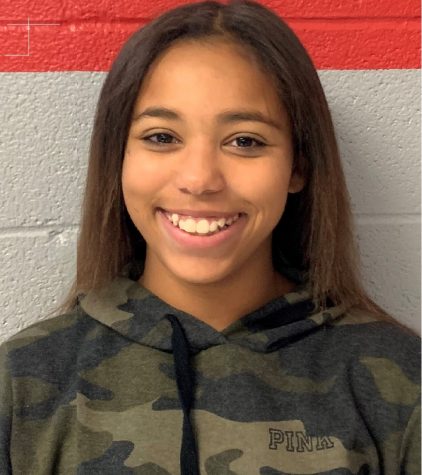 Prudence E. Corrigan, Staff Writer
Hi, my name is Prudence Corrigan. I am a freshman in high school. I run track and swim competitively.