Clearfield Wrestling takes down cancer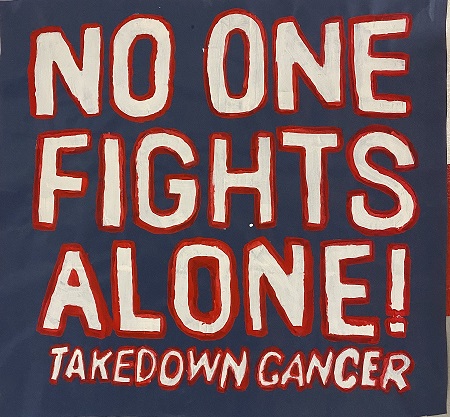 The Clearfield varsity wrestlers held Take Down Cancer night at Clearfield Area Junior-Senior High School. They won their match against Philipsburg-Osceola, with the final score of the match being 35-32.
The event was held to raise money for the Bob Perks Foundation out of State College. The Bob Perks Foundation is a program that tries to help cancer patients for basic needs that may arise. There were several baskets given away to profit the foundation. Some local businesses and families donated baskets such as Zalno Jewelers, The Nathaniel D Yingling Cancer Center, Pizza Hut, Legacy Resource Partners, The Clearfield Mat Club, Janette Peacock, the Avenis, and Kurtz Bros.
Assistant varsity wrestling Coach Sipes said: "The crowd, as usual for this event, was large and excited for the contest."
The wrestlers, fans, coaches, and parents all also sold t-shirts, memorabilia, and had a bake sale to raise money for cancer patients in our local area. The amount of money raised was approximately $8,000.