Lady Bison Basketball says goodbye to 2020 seniors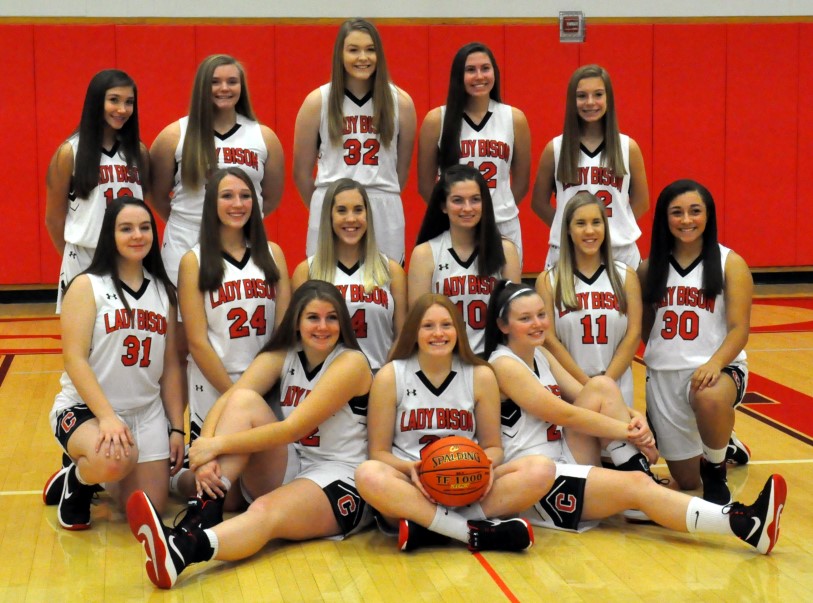 Winter sports are winding down and as they do, seniors here at Clearfield Area Junior-Senior High School will be playing their last few games. To honor those players, senior night takes place. Every year on senior night, the senior's pictures are hung up, their posters are made, and they get announced before the sporting event takes place. In fact, the Lady Bison basketball team celebrated their seniors on Monday, January 27, when they played the Curwensville Lady Tide. The outcome of the game was Clearfield won 34-33, as it was a close game. The teams record this year was 5-17. The seniors for the Lady Bison include Tesa Miller and McLain Alt.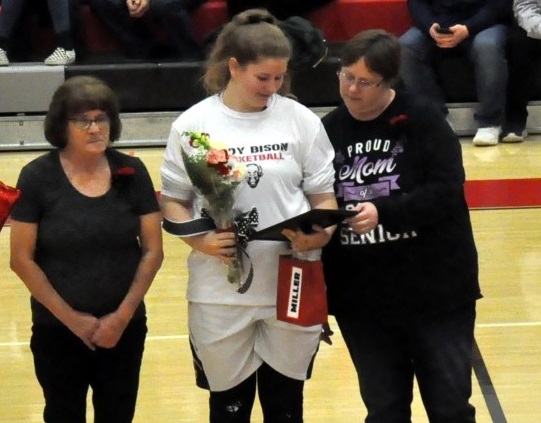 Tesa Miller has been playing basketball since she was in seventh grade, and she hopes to continue playing in college, though whether she will or not is yet to be determined. She has narrowed her college choices down to Indiana University of Pennsylvania and Mount Aloysius, and plans to major in athletic training or physical therapy.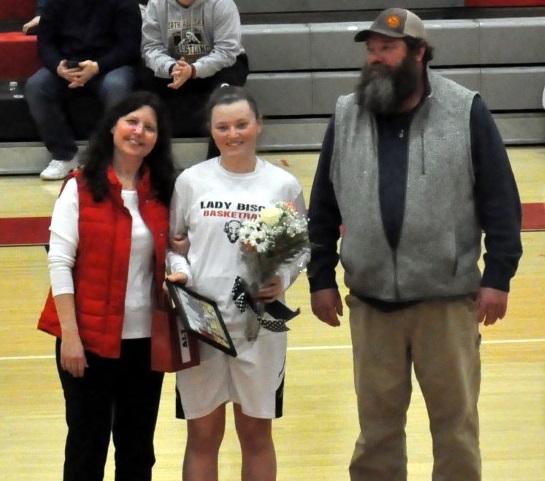 McLain Alt has been playing school basketball since the fifth grade, though before that she would attend the YMCA basketball camps that were offered. Alt will not be playing basketball in college, as she is set to play golf at Clarion University. She plans on becoming a Special Education teacher.
Both Miller and Alt will be dearly missed in the Lady Bison Basketball program and at Clearfield Area Junior-Senior High School, but the program would like to wish both players luck with whatever path they may take in life, as their futures are sure to be bright
About the Writer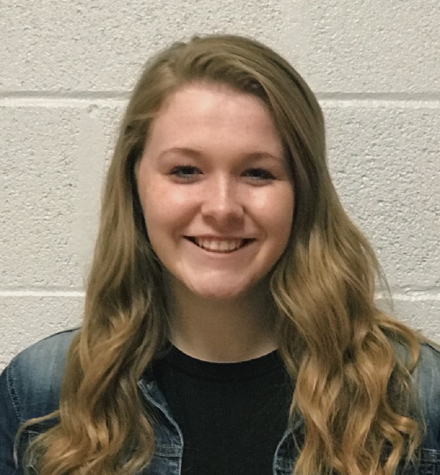 Paige Rhine, Staff Writer
My name is Paige Rhine, and I am currently a junior at Clearfield Area Junior-Senior High School. My school activities include basketball, volleyball,...